IMMUNE UP (20 S' x 2.5G)
Immune Up has been shown to boost immunity year round, defence against viruses and help keep illnesses away. Each sachet of Immune Up is loaded with patented ingredients that have been clinically studied to promote immune function. It can be tough getting all the vitamins and nutrients you need each day to keep your body and immune system in optimal shape. That is why we have put all of these amazing immune boosting ingredients include Beta-glucan, Propolis, Echinacea, Vitamin C, Vitamin D3 and Zinc into one easy, effective supplement.
98 in stock
Product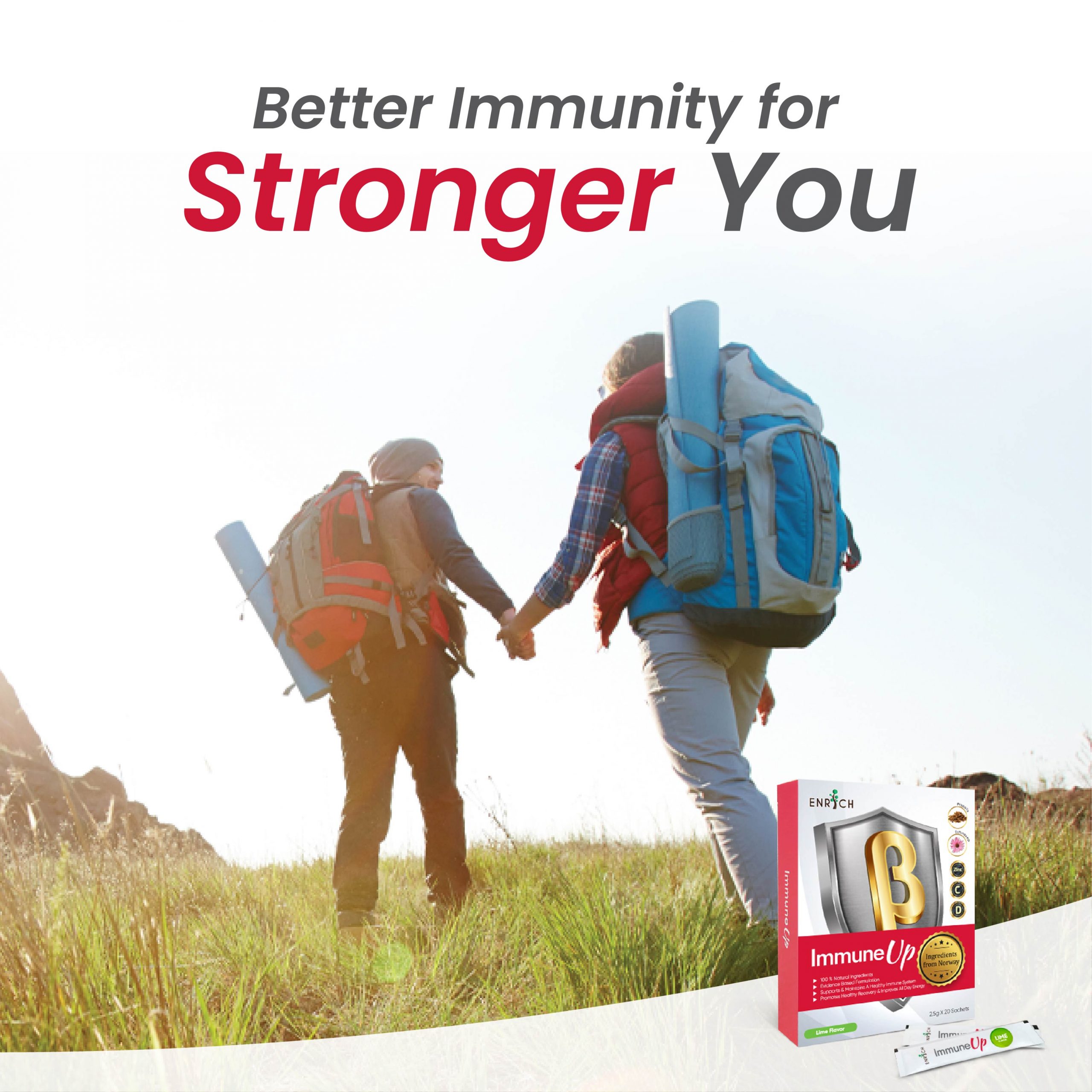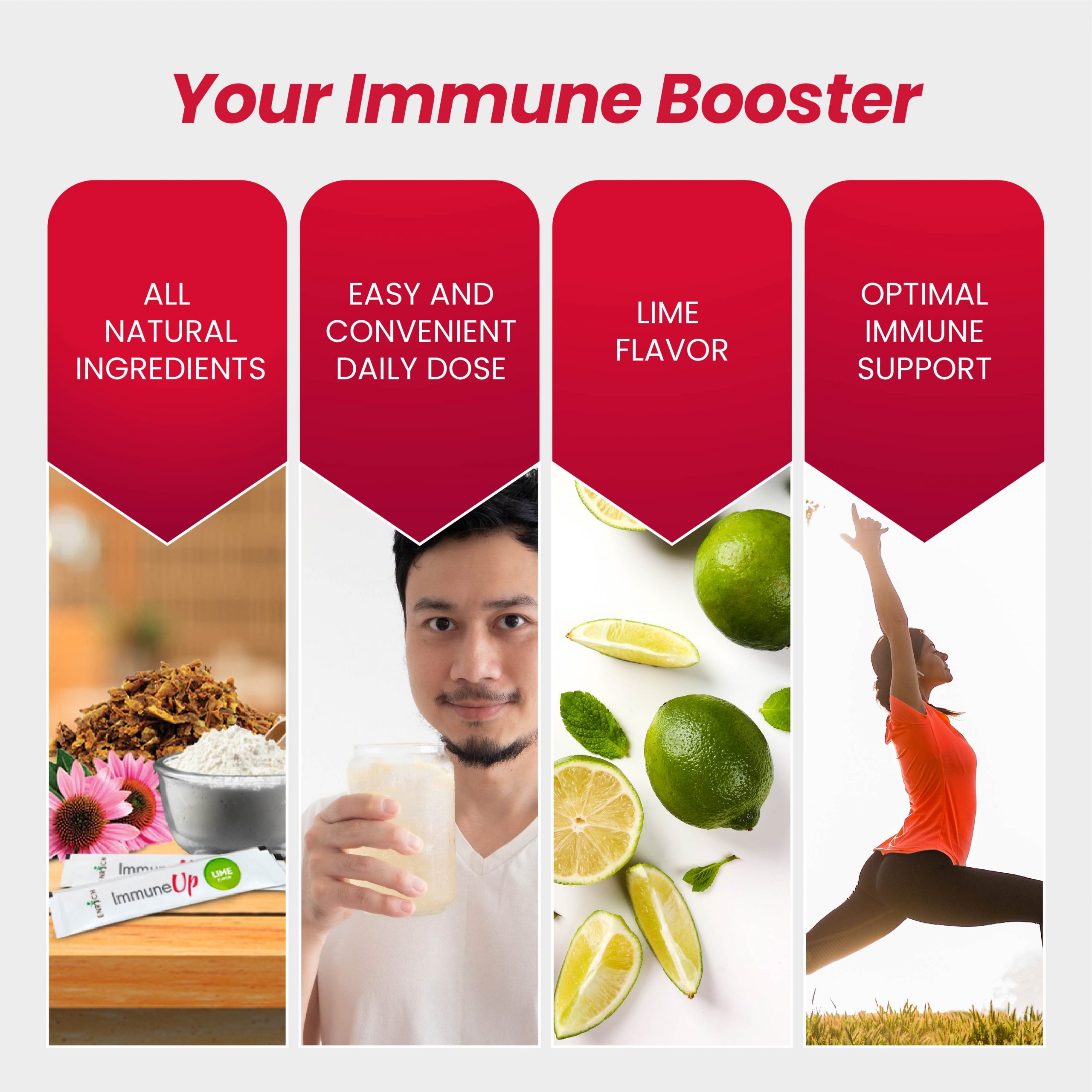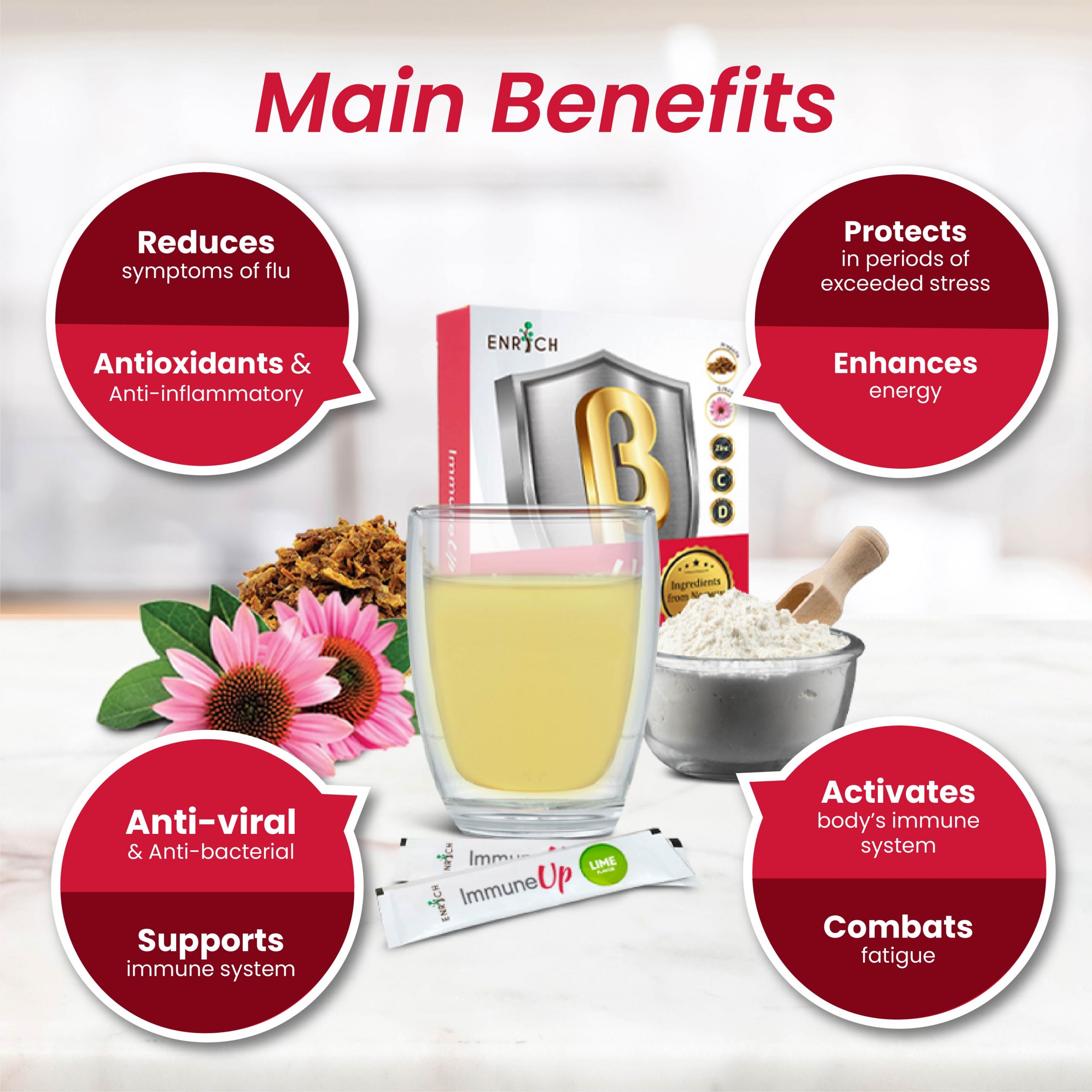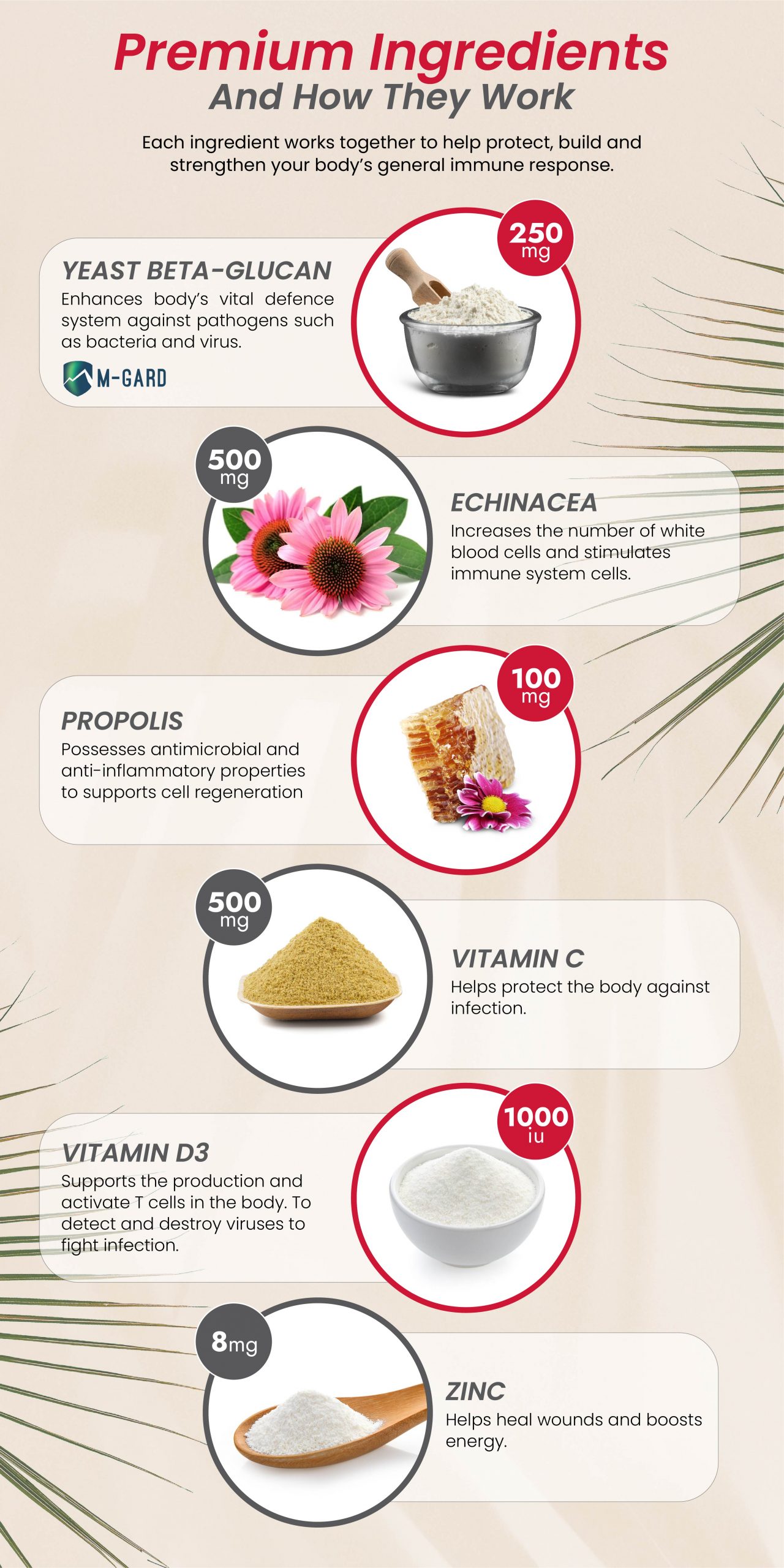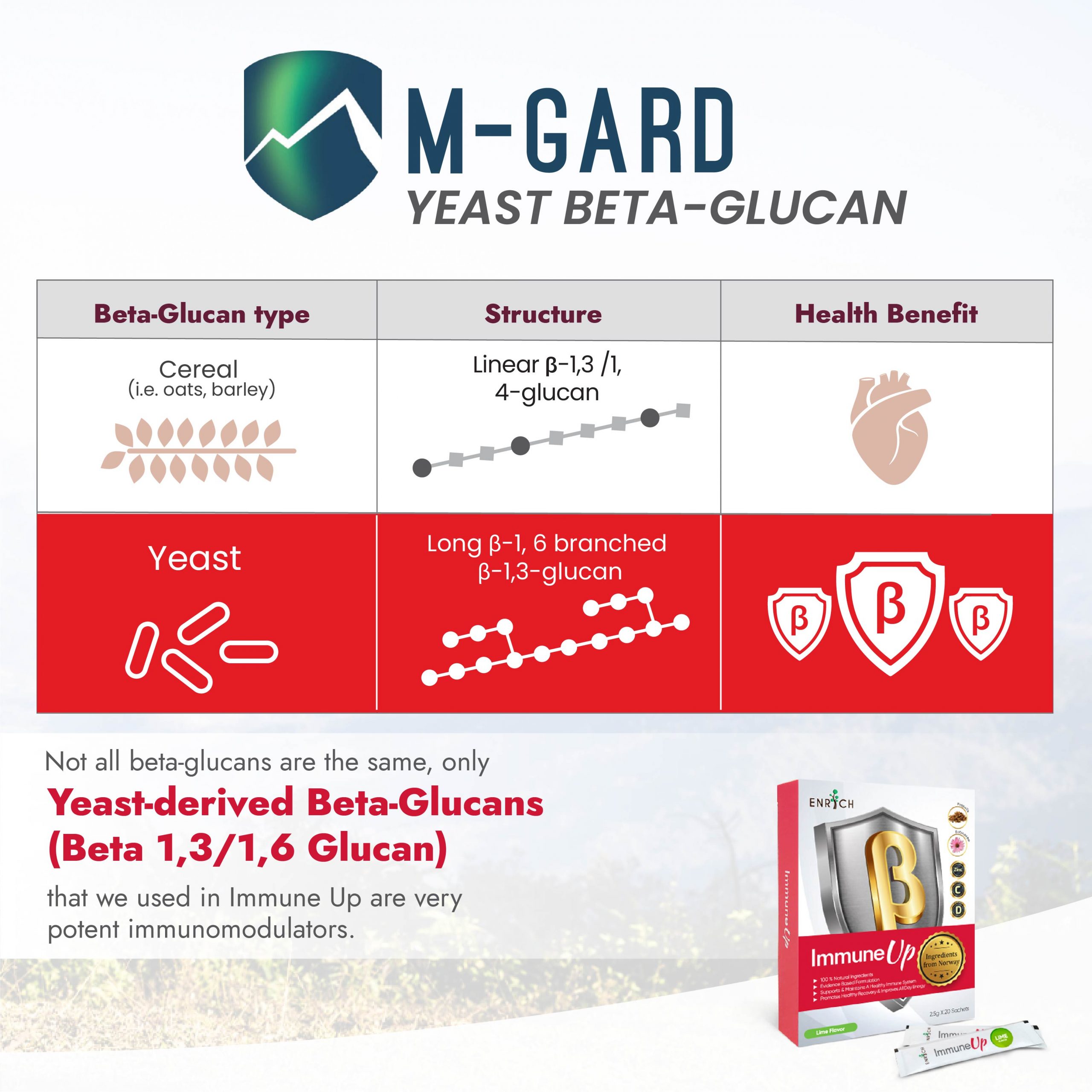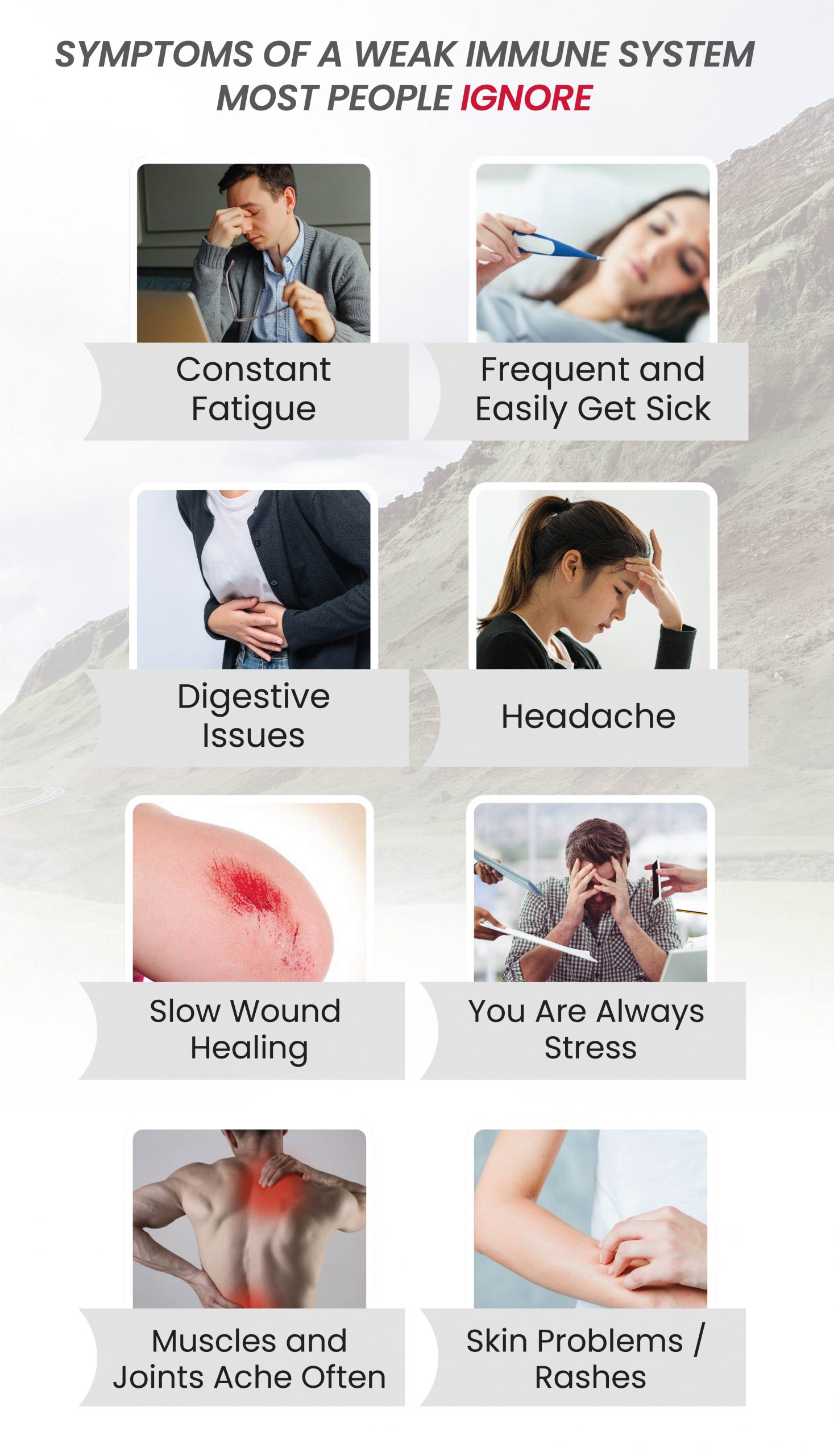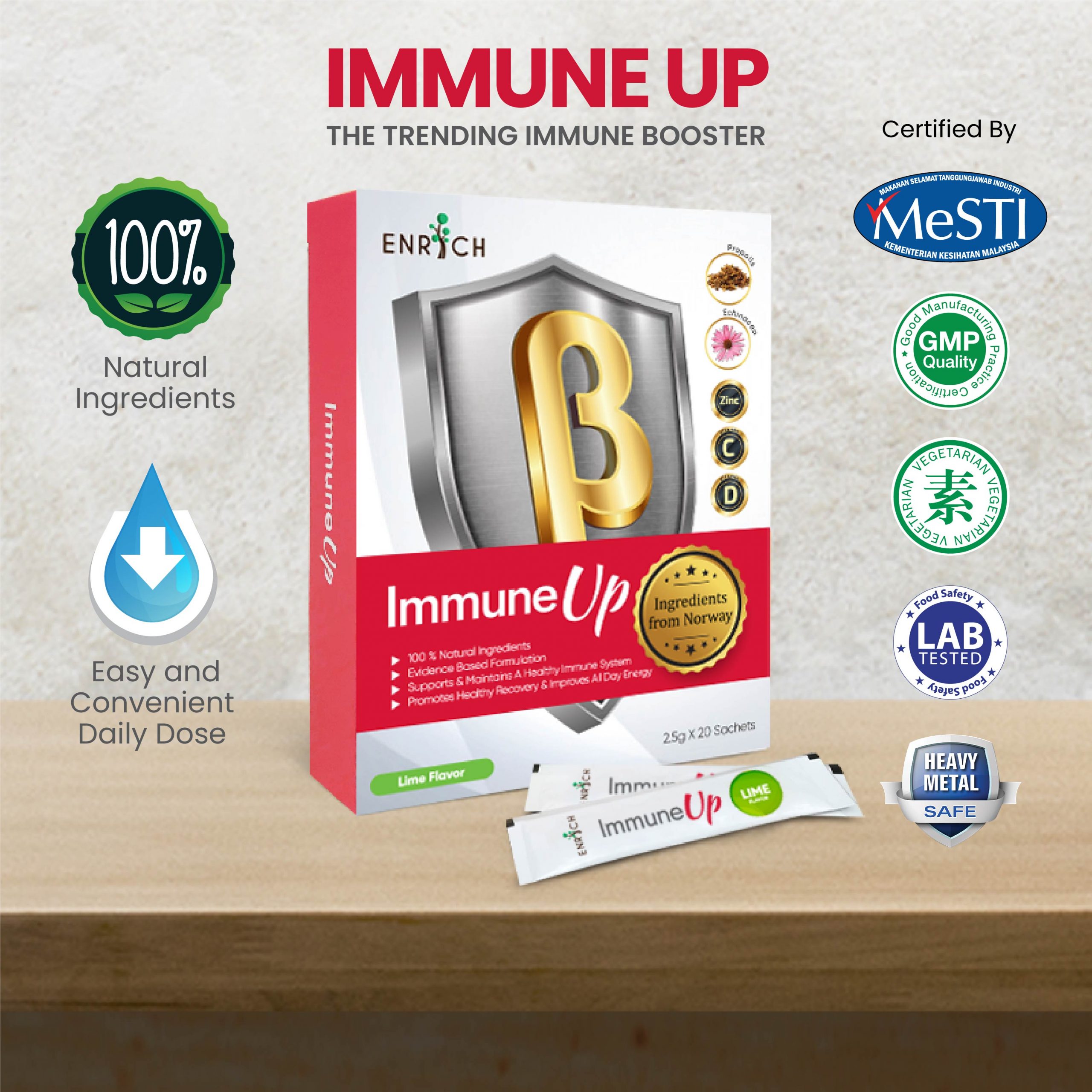 Main Benefits
√ Supports a healthy & optimal immune system
√ Reduces symptoms of upper respiratory tract infection/ common cold
√ Activates body's natural immune system
√ Powerful anti-oxidants & anti-inflammatory properties
√ Protects in periods of exceeded stress
√ Potent anti-viral & anti-bacterial potential
√ Enhances energy & combats fatigue
Key Ingredients
M-Gard® (Yeast Beta-Glucan)
√ Enhances body's vital defence system against pathogens such as bacteria and virus
√ Protection against respiratory infection, colds & flu
√ Reduces allergies & chronic fatigue syndrome
√ Stimulates the immune system
Propolis Extract
√ A natural antibiotic
√ Antimicrobial & Anti-inflammatory properties
√ Supports cell generation & wound healing
√ Combat ENT problems like sore throat & cold
Echinacea
√ Supports healthy immune system
√ Stimulates immune function
√ Helps fight off infections
√ May reduces symptoms severity of flu
Vitamin C
√ A powerful antioxidant
√ A natural cold remedy
√ Produces important antibodies
√ Helps protect the body against infection
Vitamin D3
√ Helps keep the immune system balanced
√ Activates immune system
√ To detect & destroy viruses to fight infection
√ May protect against respiratory illnesses
How It Works
• M-Gard®Yeast Beta- Glucan Binds with the macrophages and coordinate the body's defenses against them. When the macrophage activated by yeast beta-glucan, it has increased ability to identify and destroy bacteria/ virus.
• Anti-viral property of propolis inhibits virus entry into the cells, and disruption of the viral replication machinery to fight infection.
• Echinacea stimulate the immune cells to produce more antibiotic to protect body from infection
•Vitamin C, D3 and Zinc play vital role in strengthening the immune system , block virus from replicating and spreading , help to heal wound and protect body cells.
Direction of Use
Take 1 sachet daily.
Slowly pour directly into mouth OR mix with 100ml of room temperature or cold water.
Precautions
→ If you are on any medications, pregnant or breastfeeding, consult your health care professional before using this product.
→ Do not use if you are allergic to any ingredients stated.
→ Keep out of reach of children.
FAQ
What are the ingredients in Immune Up?
• M-Gard® (Yeast Beta-glucan)
• Propolis
• Echinacea
• Vitamin C
• Vitamin D3
• Zinc
Immune Up is an antioxidant rich foods with patented ingredients that have been clinically studied to promote immune function. The powerful standardized immunity supplement offers nutritional support for a healthy immune system, while M-Gard® (Yeast beta-glucan) helps enhance body's vital defense mechanism against pathogens such as bacteria, virus and fungus.
Why M-Gard® Yeast Beta- Glucan?
Gard® is a purified bioactive beta-1,3/1,6-glucan, a naturally occurring complex polysaccharide found in the cell walls of baker's yeast.
Not all beta glucans are the same, only yeast-derived beta glucans (beta 1,3/1,6 glucan) that we used in Immune Up are very potent immunomodulators.
Immune Up be taken to treat a specific disease?
Immune Up helps to support healthy immune function by significantly raising your level of resistance against pathogens. Hence, Immune Up does not fight a specific disease directly, but rather enhances the vital disease fighter which is the immune system.
Immune Up be taken to treat a specific disease?
Immune Up should be taken on a daily basis year around, or prior to stressful periods or seasons known to represent an increased risk of diseases.
Could daily intakeM-Gard®in Immune Up cause over-stimulation of your immune system?
After your immune cells are exposed to M-Gard®, the modulated immune cells stay in a resting mode until the presence of a virus, bacteria or fungi. Therefore, the immune system is not running at "full engine" all the time, M-Gard® merely enhances the immune responses during an infection.
I'm allergic to yeast. Can I take this product?
Yes, the components in yeast, which may cause allergy, are removed during the production of M-Gard®.
Who should take Immune Up?
Recurrent / easily get sick & common cold
• Elderly people with low immunity due to aging
• Fatigue and no energy
• Person with diabetes
• Cancer patient
• Poor diet
• Alcoholism
• Frequent skin rashes/ dry skin
• High stress levels & anxiety
Other Product You be Interested