LiFerron (20'S x 8G)
LiFerron contains iron pyrophosphate, vitamin C, B-Complex Vitamins and an iron-rich natural whole food blend which helps to increase absorption and utilization of iron in the body.
✅ Helps maintain healthy iron level in the blood
✅ Boosts blood volume, haemoglobin & red blood cell production
✅ Improves energy levels & fights fatigue
✅ Helps to support immune function
✅ Supports cognitive function
✅ Helps to promote healthy pregnancy
Product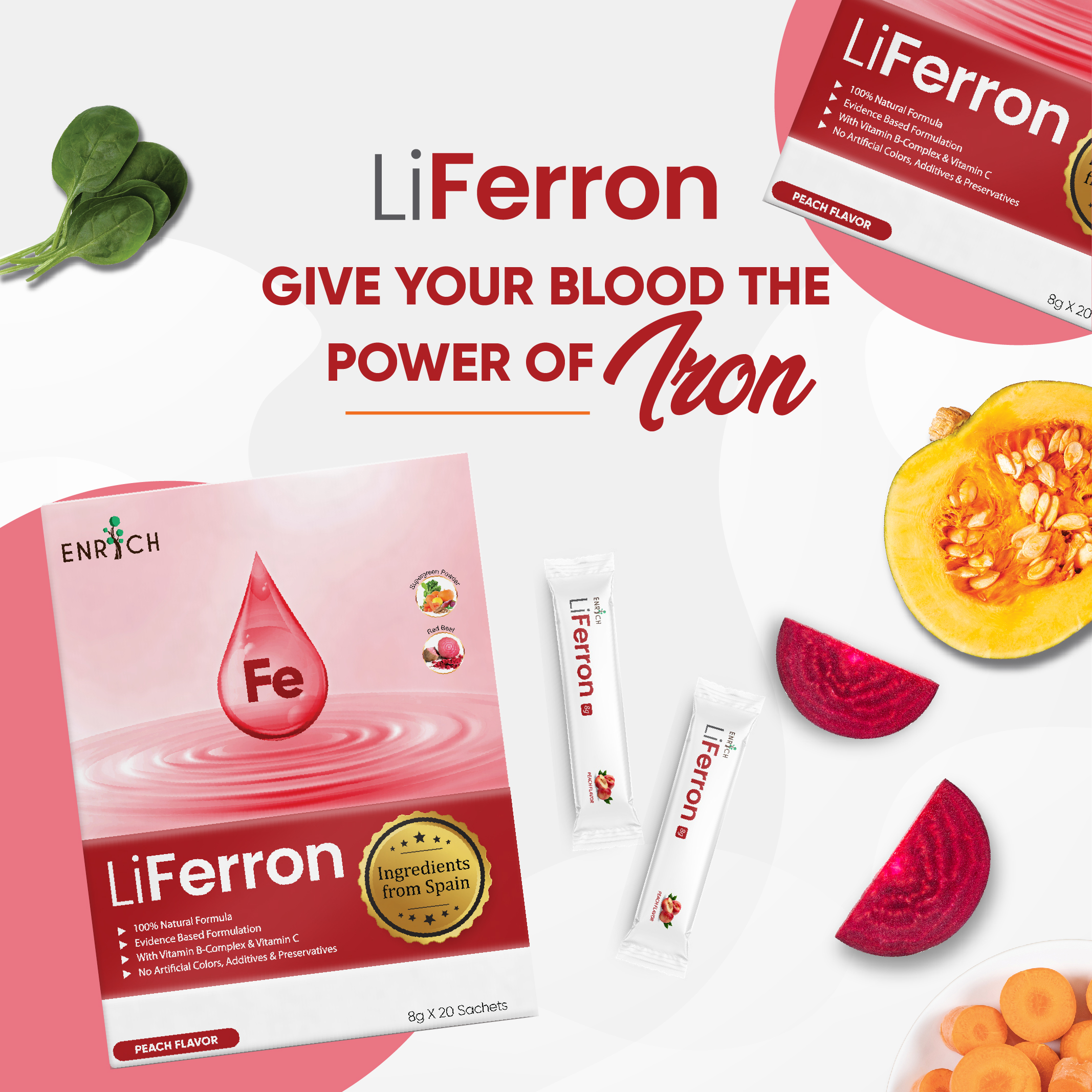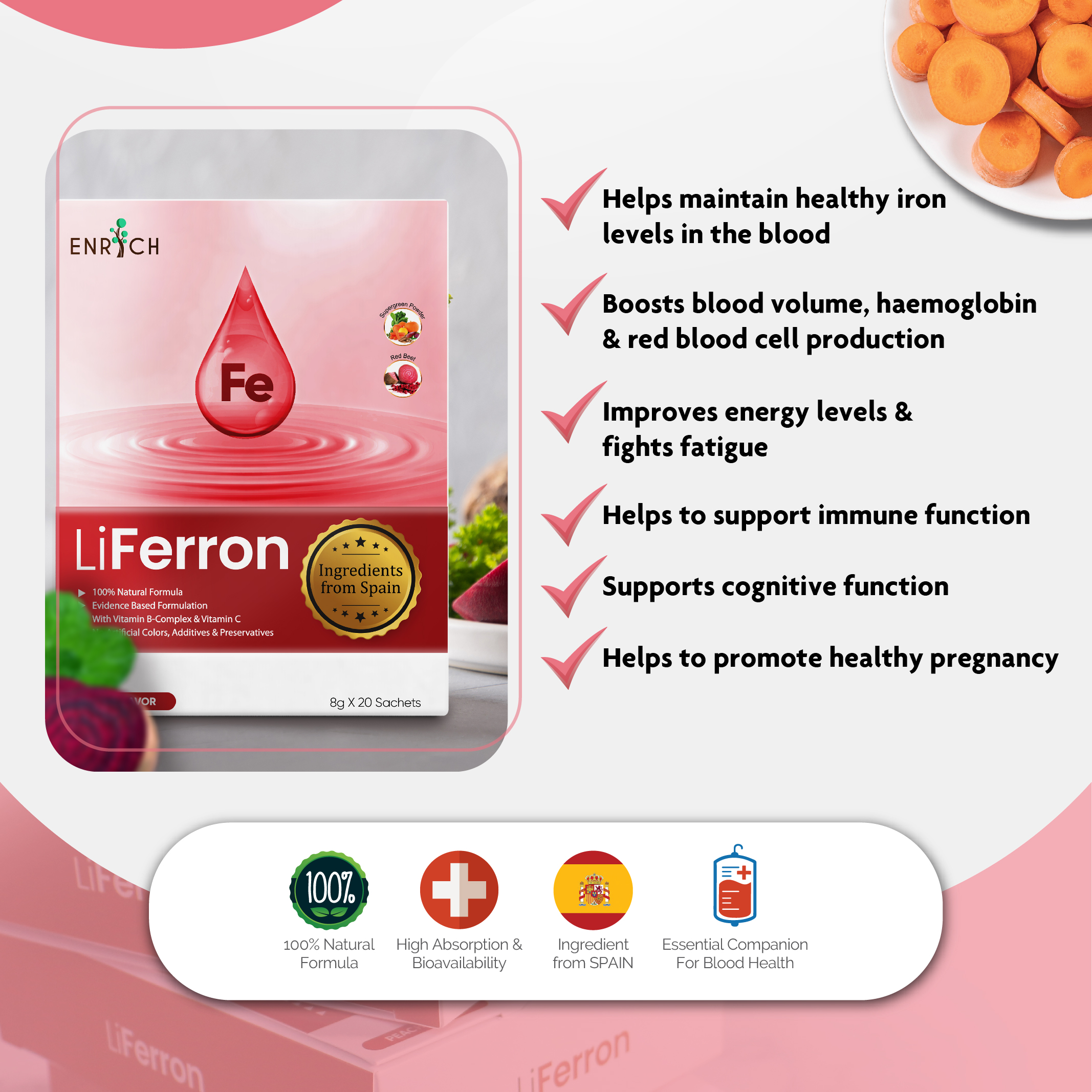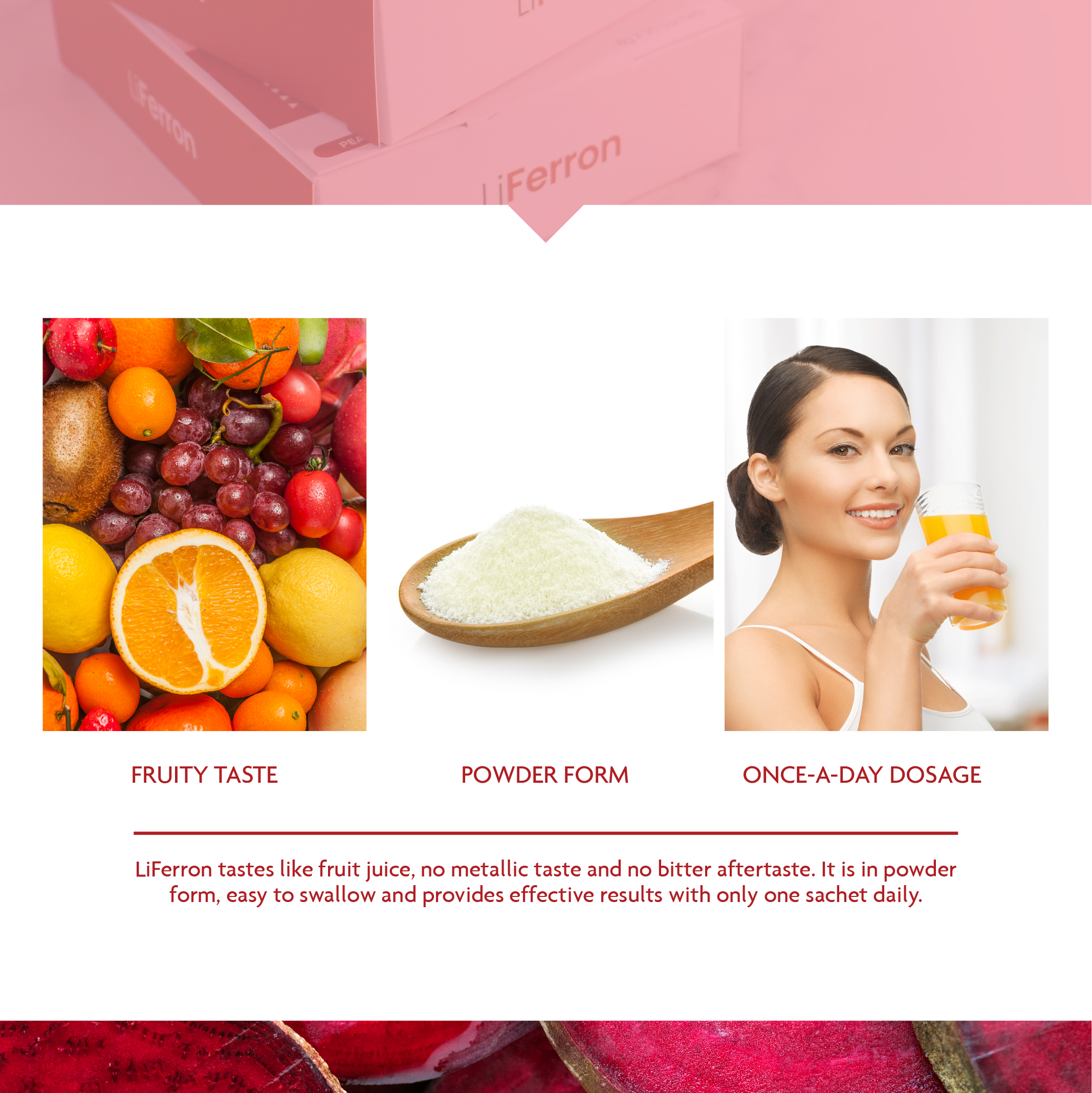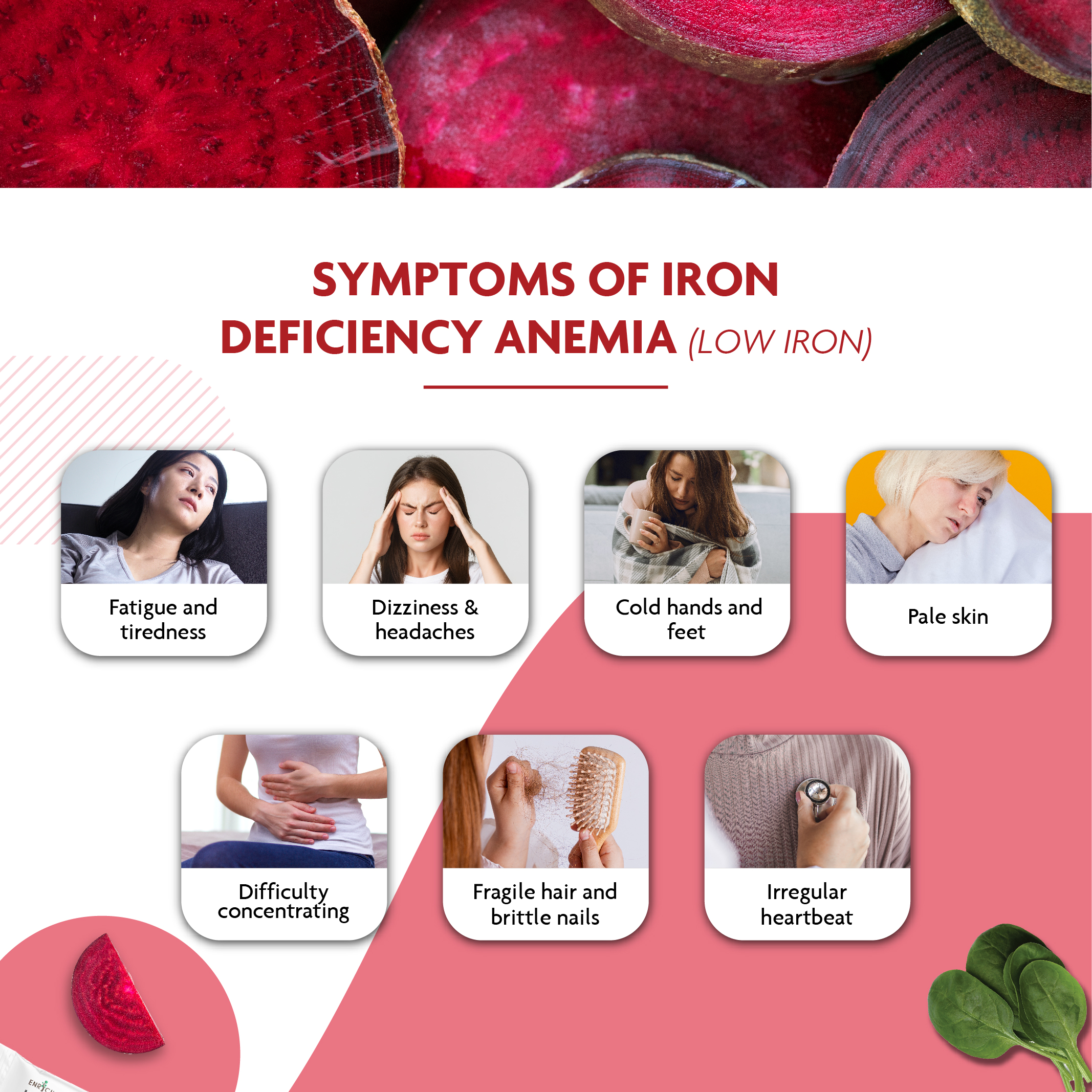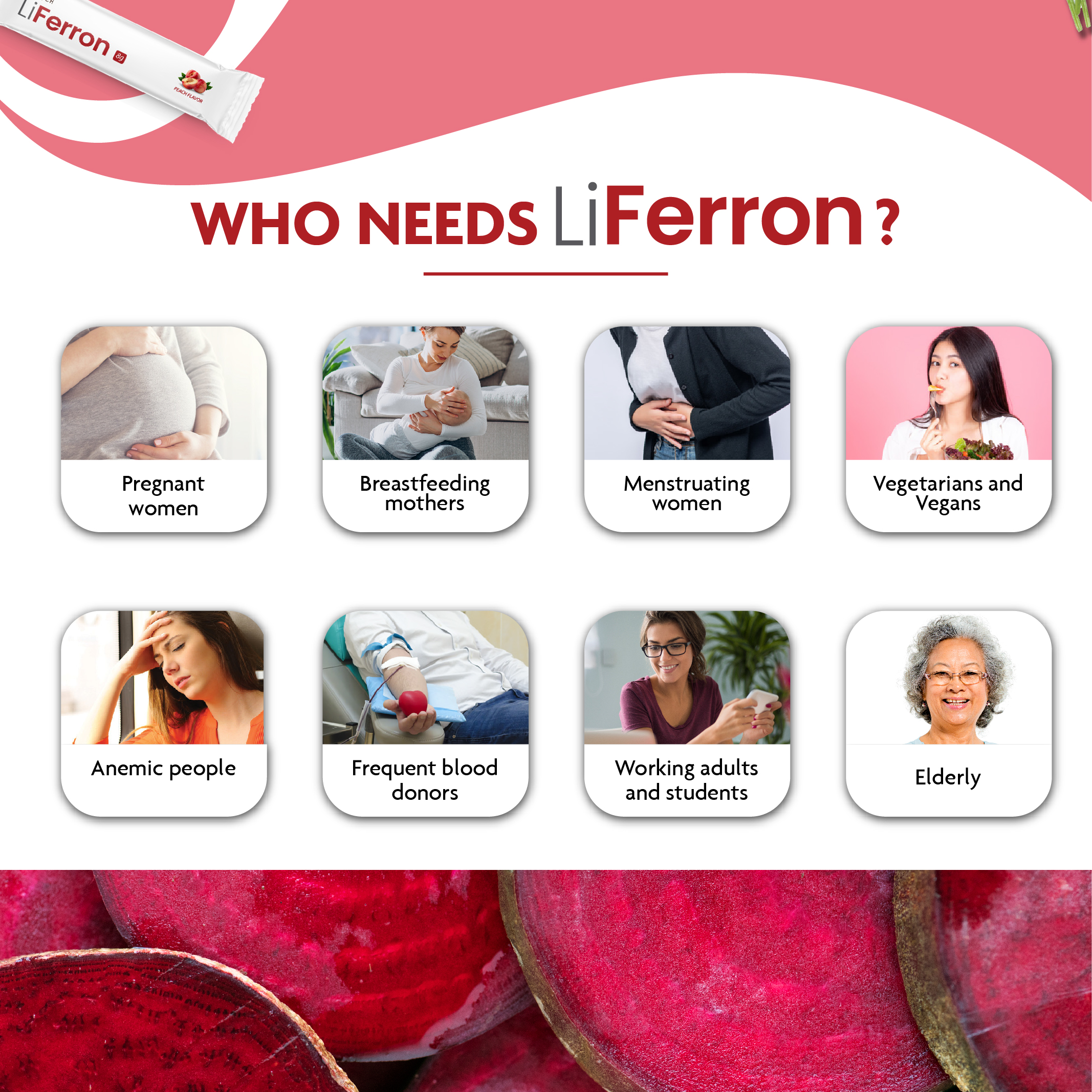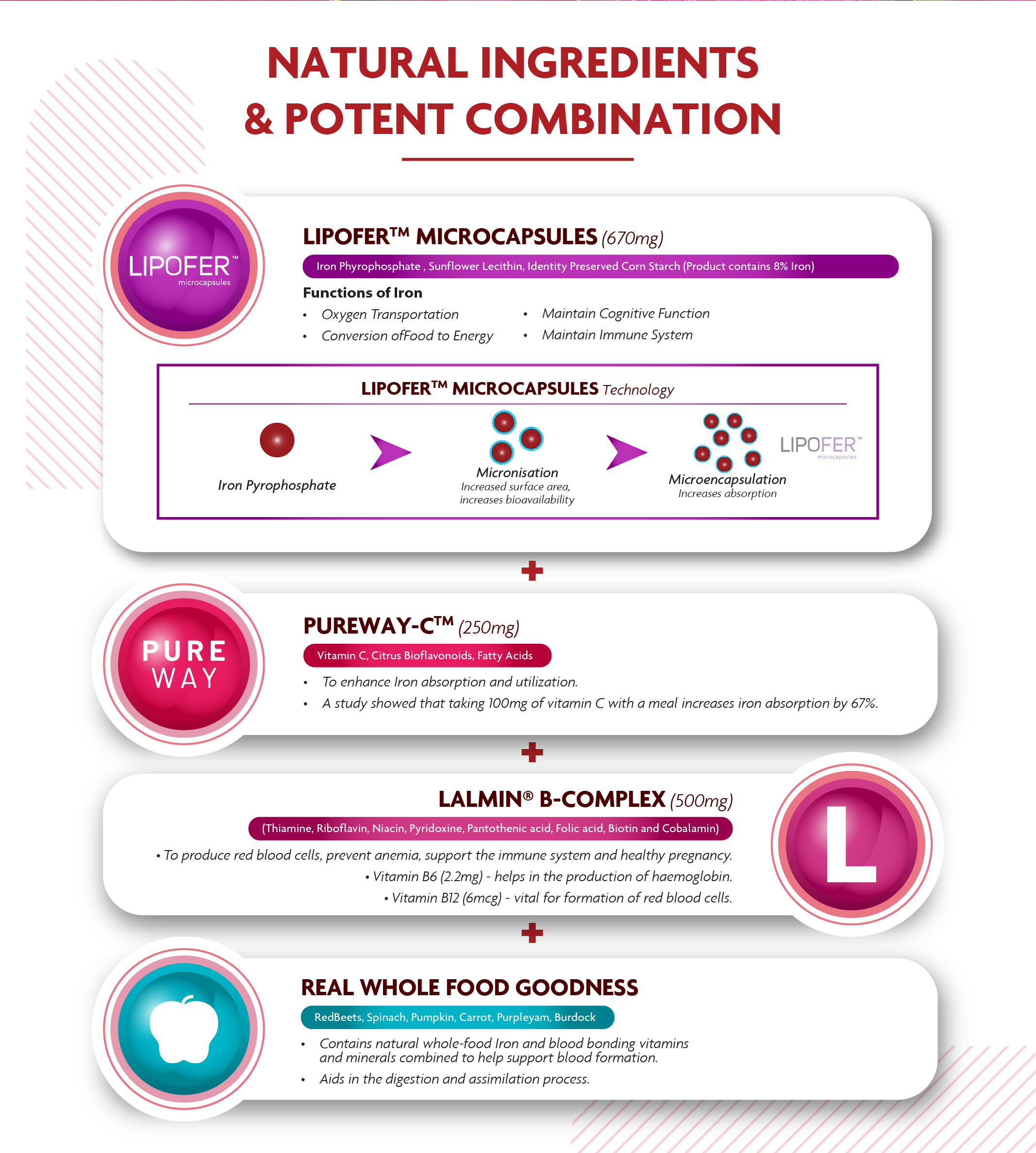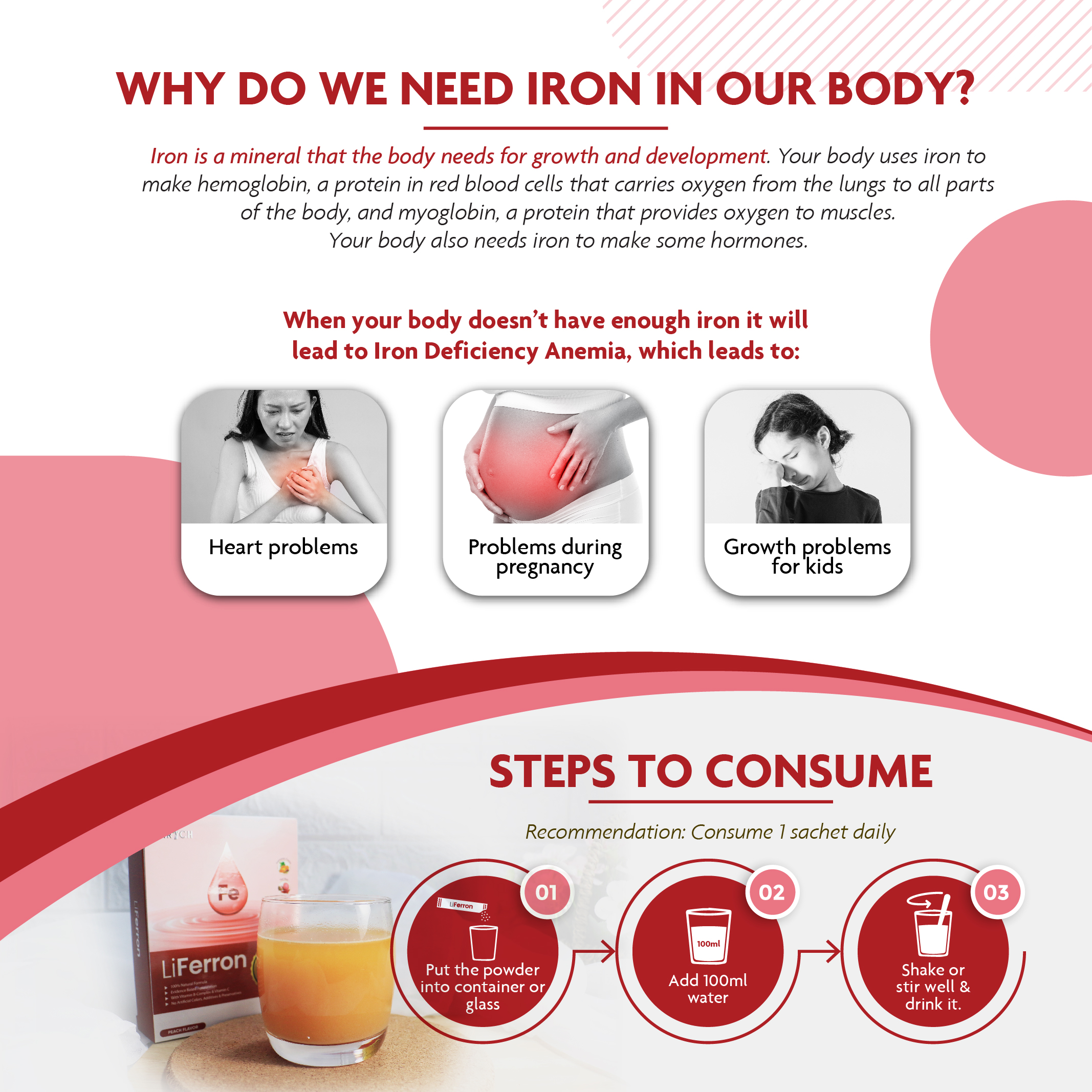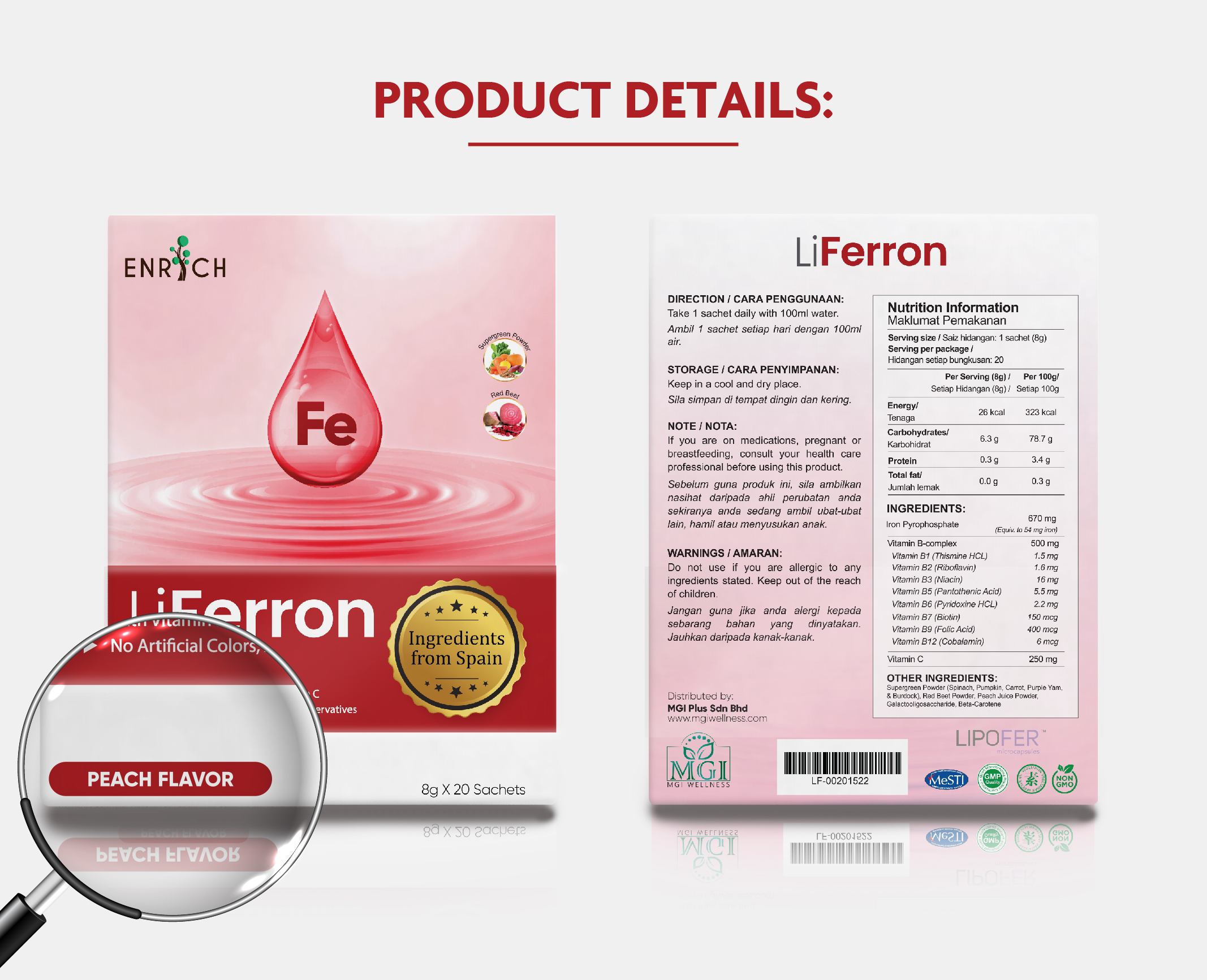 FAQ
Does LiFerron contains safety & certification?
Yes all our products are tested safety with GMP, MeSTI, Food Safety, and Heavy Metal Certified.
Is there any side effect?
No side effects are reported.
Do not consume if you are allergy to any ingredients stated.
What are the ingredients in LiFerron?
LIPOFER™ MICROCAPSULES (670mg)
WITH 53.6MG OF ELEMENTAL IRON
Iron Phyrophosphate, Sunflower Lecithin, Identity Preserved Corn Starch (Product contains 8% Iron)
PUREWAY-C™ ( 250mg )
(Vitamin C, Citrus Bioflavonoids, Fatty Acids)
• To enhance Iron absorption and utilization.
• Provides a lower gastrointestinal environment pH for the reduction of ferric iron to ferrous iron, which is more readily absorbed by the body.
• A study showed that taking 100mg of vitamin C with a meal increases iron absorption by 67%.
LALMIN® B-COMPLEX (500mg)
(Thiamine, Riboflavin, Niacin, Pyridoxine, Pantothenic acid,
Folic acid, Biotin and Cobalamin)
• To produce red blood cells, prevent anemia, support the immune system and healthy pregnancy.
• Vitamin B6 (2.2mg) - helps in the production of haemoglobin.
• Vitamin B12 (6mcg) - vital for the formation of red blood cells.
1 sachet LiFerren mix with 100ml water.
What are the health benefits from LiFerron?
✅ Helps maintain healthy iron level in the blood
✅ Boosts blood volume, haemoglobin & red blood cell production
✅ Improves energy levels & fights fatigue
✅ Helps to support immune function
✅ Supports cognitive function
✅ Helps to promote healthy pregnancy
Pregnant Women
Anemic People
Breastfeeding Mothers
Working adults & students
Menstruating Women
Frequent Blood Donors
Vegetarians and Vegans
Elderly
Other Product You be Interested