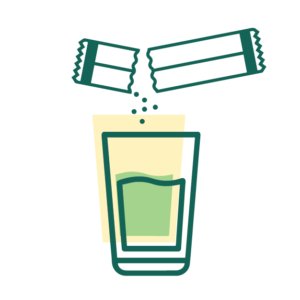 How To Consume
Mix well with 100mL room temperature water or slowly pour it directly into the mouth and drink some water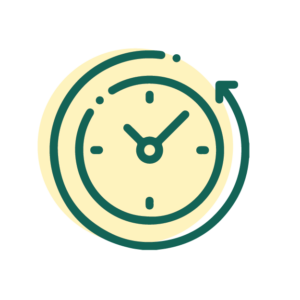 Daily Dose
1 sachet/ day.
Before or after a meal.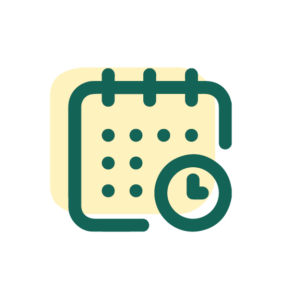 What does the research say?
Symptoms of cold and flu were relieved on average 4 days earlier in those receiving elderberry extract
All natural and evidence-based approach to help resolve the health problems you are facing
All natural and evidence-based approach to help resolve the health problems you are facing
Problem #1
What's the cause?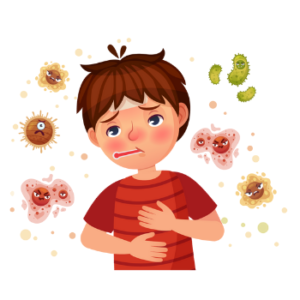 Your child immune system can be weakened by several factors including poor nutrition.
A child with weakened immune system is likely to get infections more frequently than most other people, and these illnesses might be more severe or harder to treat.
How it works?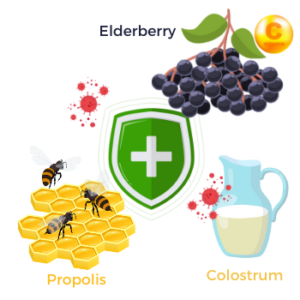 Elderberry contains a whole host of immune-boosting nutrients including anthocyanin.
Vitamin C which helps to keep your immune system strong.
Propolis helps the immune system by increasing number of immune cells in the body.
Colostrum is highly nutritious and it lays the foundation for every mammal immune system due to the countless immune factor found in them.
Problem #2
What's the cause?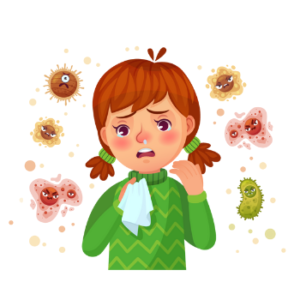 Common cold is often caused by a virus or bacteria that causes inflammation of the membranes that line the nose and throat.
How it works?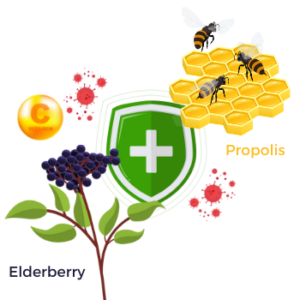 Propolis is rich in bioflavonoids which give its antioxidant, anti-inflammatory and antimicrobial properties.
Elderberry and vitamin C may help to reduce the duration and severity of common cold.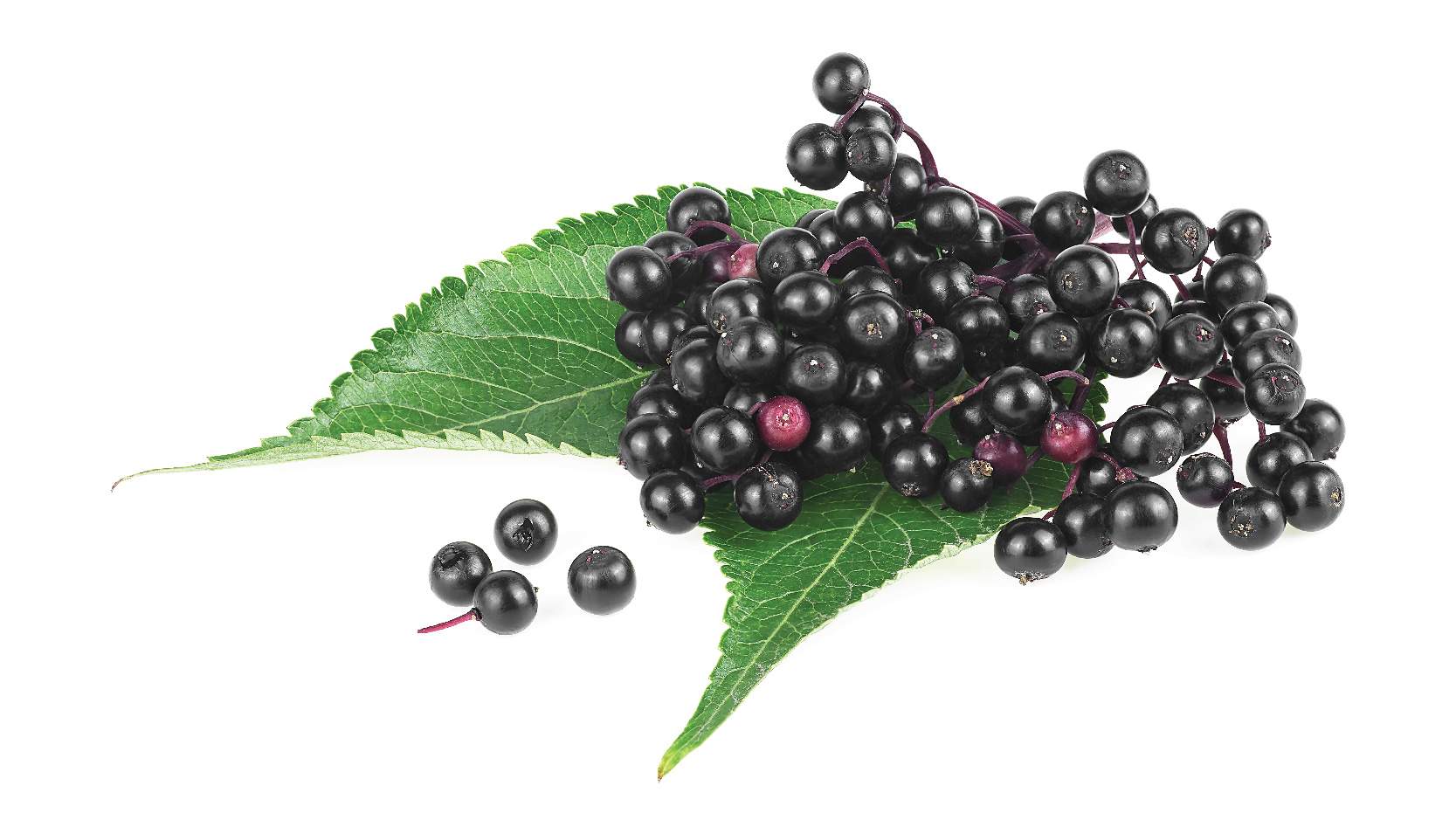 A special formulation to boost your child's immune system and keep it on track all year round
Elderberry (250mg)
Elderberry is naturally rich in anthocyanin and flavonoid which gives strong antioxidant and anti-inflammatory effects. This helps protect the body from invading virus.
Elderberry is also proven to speed up recovery time from influenza and reduce severity of flu symptoms.
See Full Ingredient List
Nutrition Facts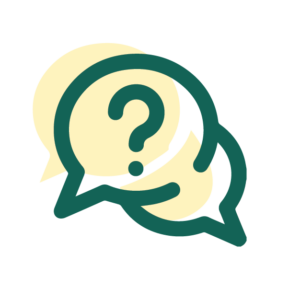 Have Questions?
Chat with our customer support team.
Monday – Friday 8 a.m. to 6 p.m.
Start Chat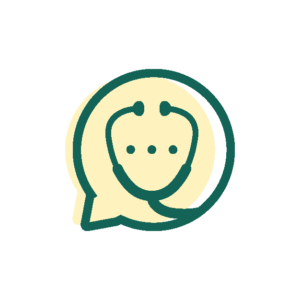 Online Consultation
We offer One-to-One Online Consultations. Wherever you are, you can talk to one of our dietitian or nutritionist online.
Book Now
Listen To Our Customers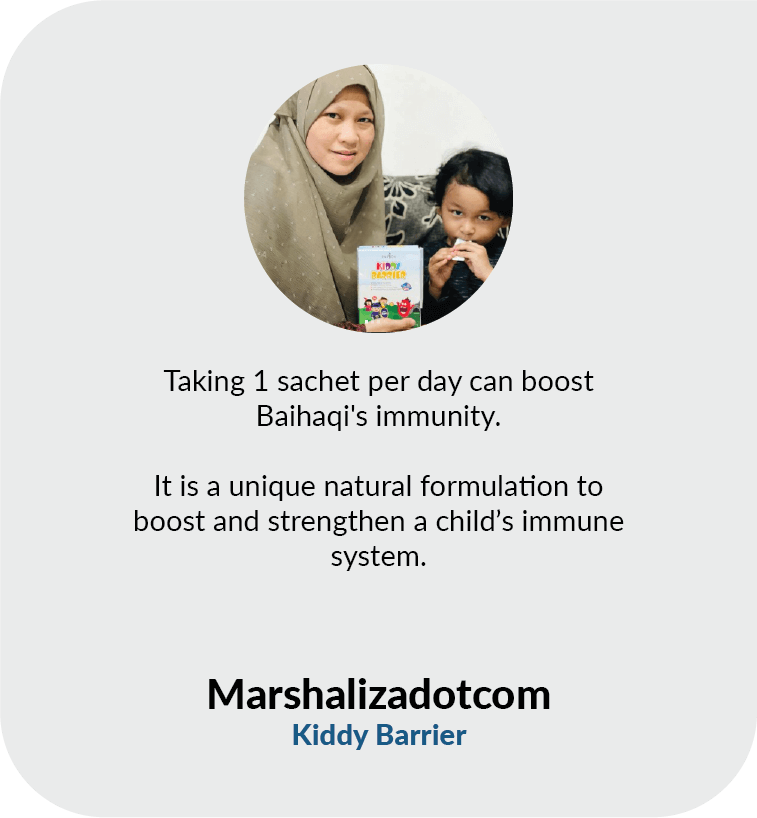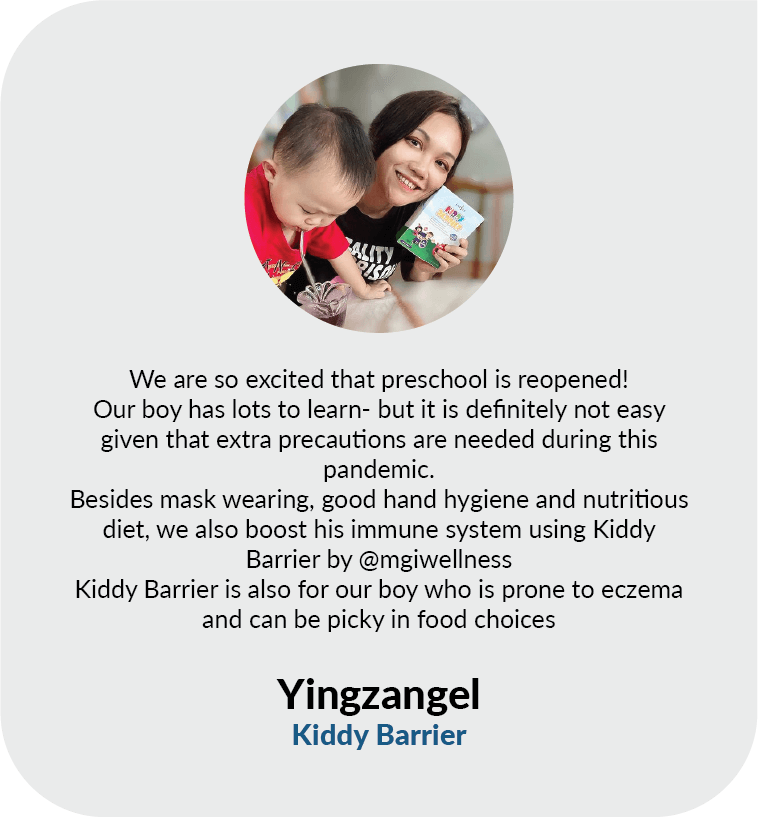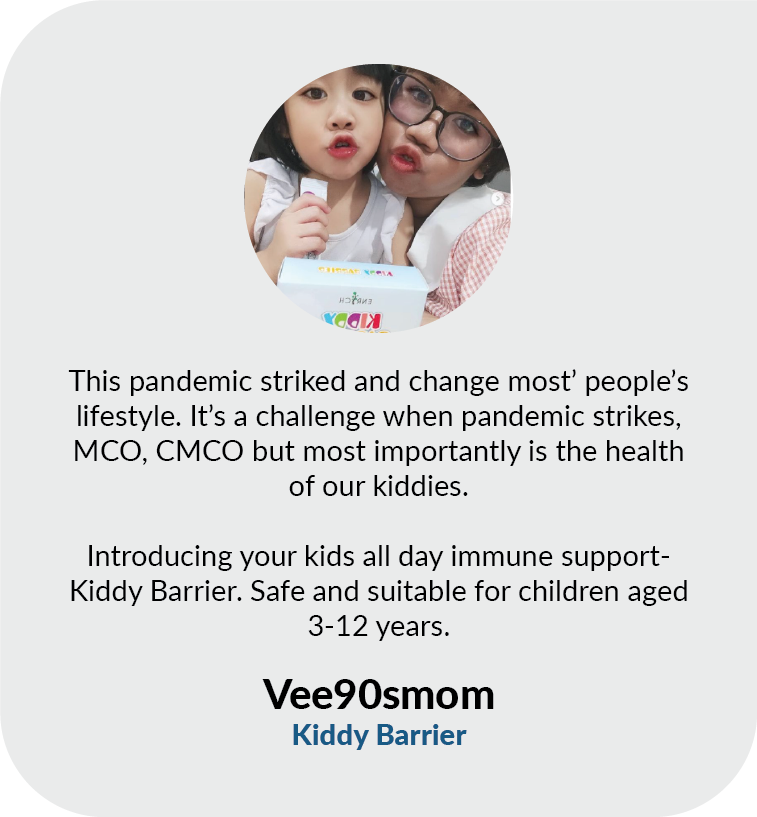 Quality Assurance