Although you may not remember what it is like to have boundless energy, you're definitely feeling the effects of cooped-up, energetic little humans at home right now.
While it is better to stay home during this unprecedented period, it is still important to make sure our little kids keep enough exercise by huffing and moving all around.
These various movement and exercise channels from Youtube are here to help. Scroll through for some good kids' YouTube channels and videos that all encourage exercise and fun (and sometimes learning!) so your kids can burn off their endless amounts of energy with a bit of positive screen time, and you can as well work out with them to have some bonding time.
1.Little Sports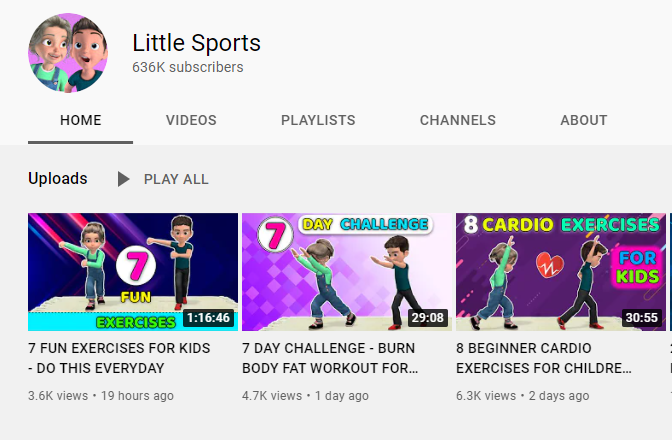 Review: The best thing about this channel is it contained simple exercises to work out on different parts of the body for kids that you may want your kids to focus on. With colorful cartoon characters that may excite your little one to follow along.
Link: https://www.youtube.com/channel/UCTIwFB4ciFi5ZCIu-VlwaOg/featured
2.PE Bowman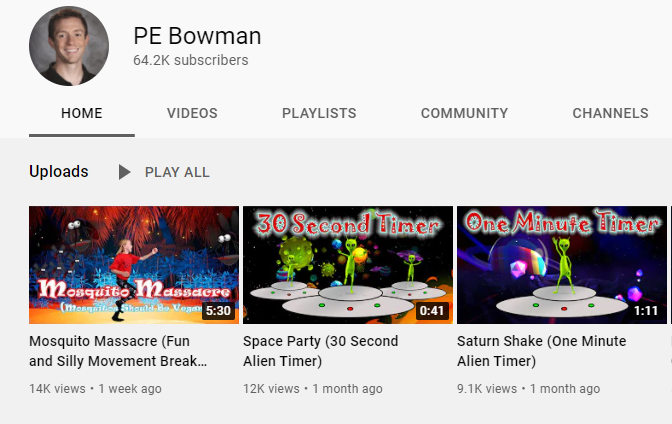 Review: This channel has some fun kids' workouts and Mr. Bowman's kids together demonstrate the exercises. The different ideas he's coming up with such as a gaming workout and a backpack workout just for kids! A great little channel that has a few nice workouts for kids to follow along.
Link: https://www.youtube.com/channel/UCIX_dbLC_bbHXksbZyuPdQQ
3.GET KIDS MOVING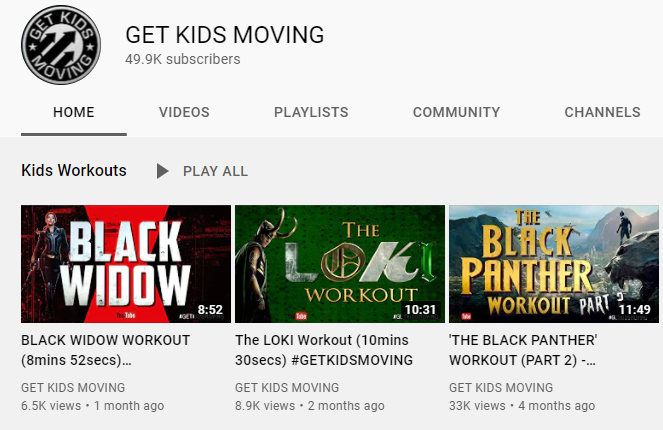 Review: A little gem of a channel especially for those kids who love superheroes. The costuming and backdrops (such as Frozen, Black Widow and Spider-Man) can keep kids' attention and engaged in the exercises.
Link: https://www.youtube.com/user/Glennhigginsfitness
4.Cosmic Kids Yoga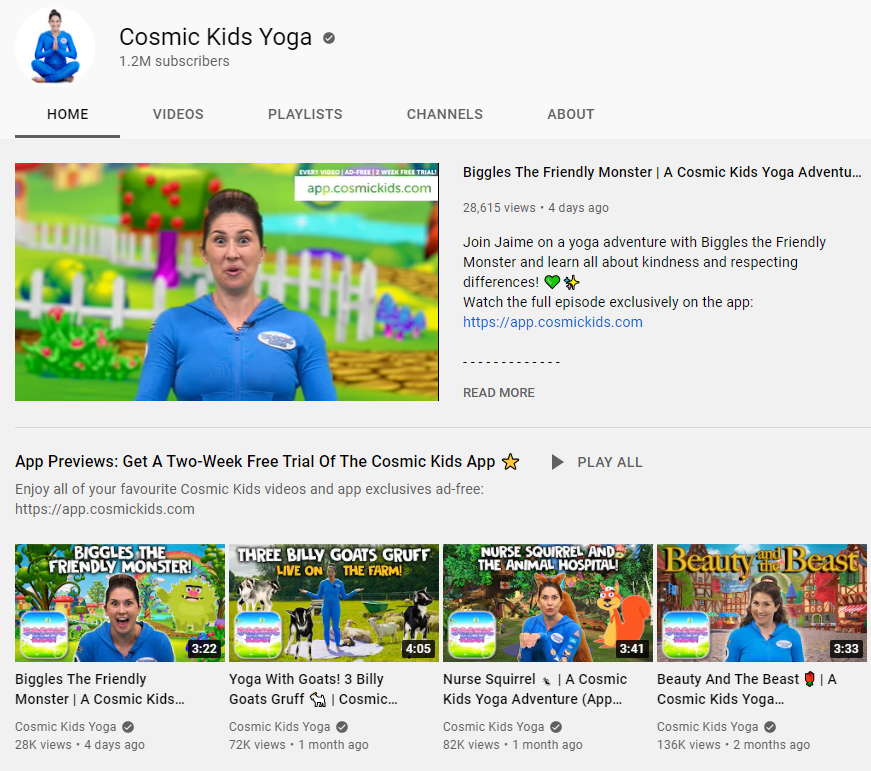 Review: Many parents are now opting for yoga sessions where they can work out together with their kids. This channel has a variety of mindful and relaxing yoga videos that are suitable for parents and kids.
Link: https://www.youtube.com/user/CosmicKidsYoga
5.Zeze Zebra English Nursery Rhymes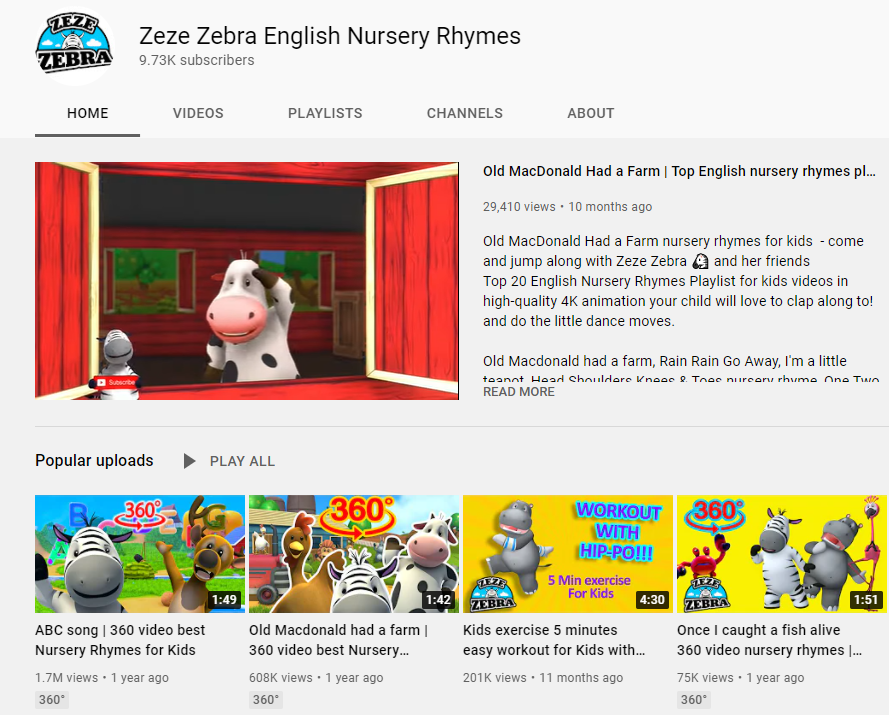 Review: It is just perfect for your kids to stay entertained and active and learning something with Zeze Zebra. With its for kids videos in high-quality 4K animation your child will love to clap along to! and do the little dance moves.
Link: https://www.youtube.com/c/ZezeZebra/featured
6. Baby Shark Official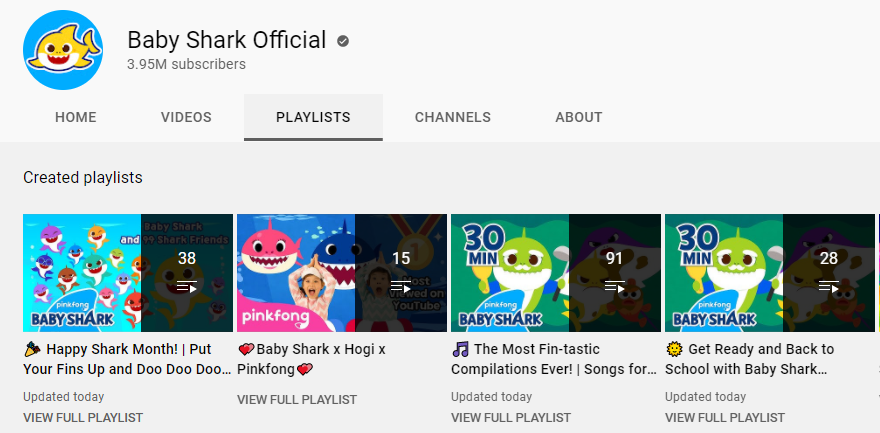 Review: Fun workout for kids alike with the colorful baby shark animation with the amusing kid's songs to make your kids dance and workout!
Link: https://www.youtube.com/c/BabySharkOfficial/playlists
While keeping them entertained and active, don't forget about their nutrients intake as well!