Fatty Liver disease in Malaysia
The Fatty liver disease is a common condition caused by too much fat build up in the liver. According to studies, approximately 4 out of 10 people in Malaysia (1) are suffering from fatty liver disease! If left untreated, it may lead to the development of liver complications such as liver cirrhosis, liver failure and even liver cancer. Therefore, it is vital to start practising healthy eating habits to reverse your fatty liver condition before it becomes too late.
What is a Mediterranean diet
The Mediterranean diet is considered by many to be one of the healthiest types of diet. It has been named the best and healthiest diet by the US News and World Report, just recently at January 2022. (2) The Mediterranean diet is a whole food, plant-based diet consisting mostly of plant based foods such as fruits, vegetables, legumes, nuts, seeds, whole grains, and some animal-based food such as fish and dairy. The diet includes mainly legumes, eggs, and fish as a source of protein, and olive oil for healthy fats. It avoids processed food, limits sugar and red meats. (3)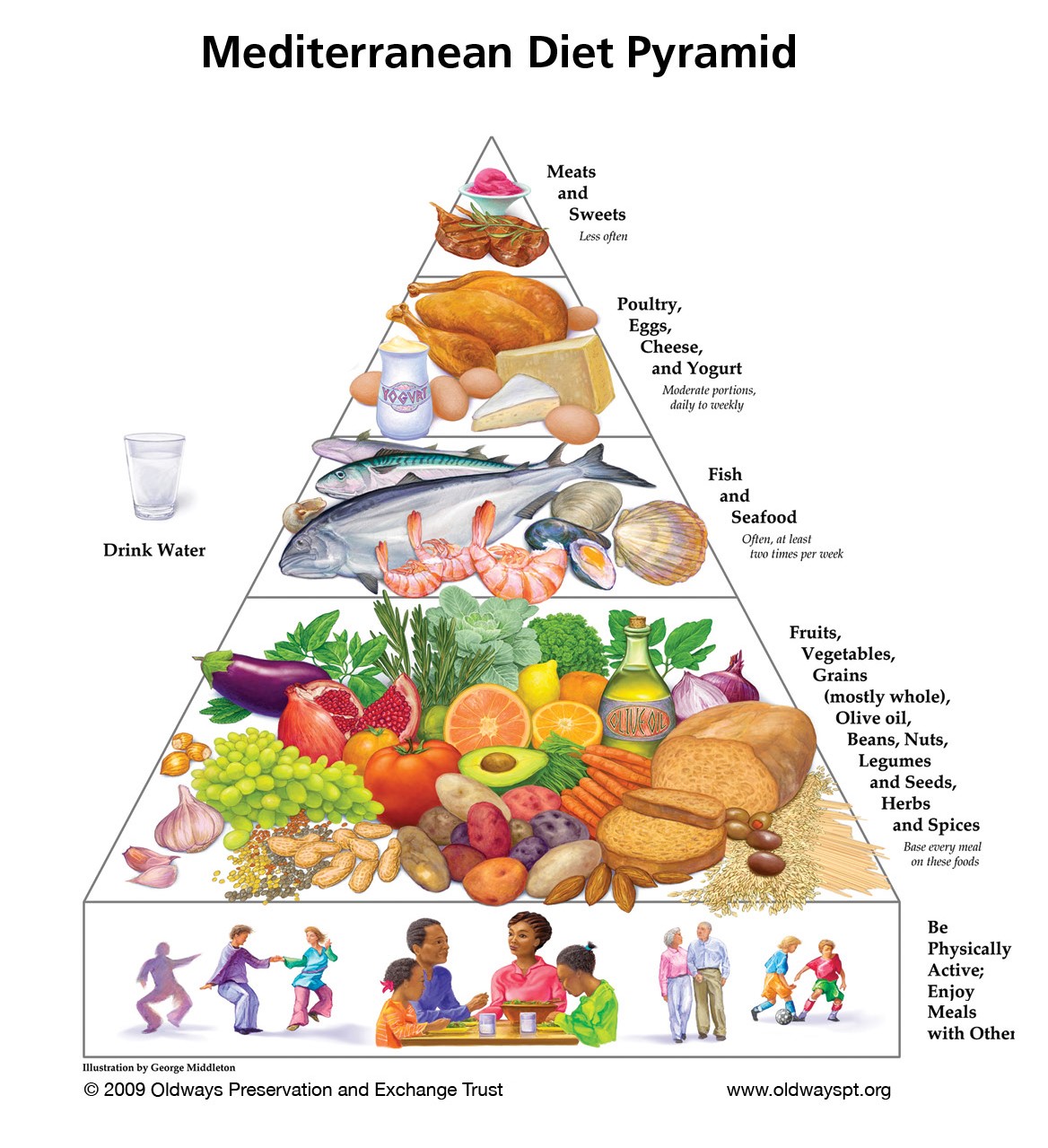 How does it help combat fatty liver disease
As the diet encourages healthy and balanced eating, it can help reduce fat accumulation in the liver, slow the progression or even reverse fatty liver disease. Studies on patients with fatty liver disease have shown that the Mediterranean diet can help promote weight loss, stabilize blood sugar levels, reduce liver fat, and lessen the risk of heart diseases. (3,4) As fatty liver disease usually comes with other chronic diseases such as obesity, diabetes, and heart disease, the aforementioned outcomes and benefits can help combat fatty liver disease.
How to incorporate the Mediterranean diet into your daily meals
The Mediterranean diet is flexible, convenient, and easy to carry out as you do not need to exclude any main food groups; you can easily obtain your carbohydrates from whole grains, protein from fish and legumes, fats from olive oil, nuts, and seeds.
Here are some of the ways you can incorporate the Mediterranean diet into your daily meals for a healthy liver:
Replace your white rice with brown rice or other whole grainssuch as quinoa or millet.
Include legumes such as chickpeas and dhal into your daily meals
Include fruits and vegetablesin every meal daily
Eat one handfulof nuts and seeds daily
Replace red meats with other animal-based protein such as fish and eggs
Limit added sugars, sugary food, processed food, deep fried food, and alcohol
References
Khammas AS, Hassan HA, Salih SQ, Kadir H, Ibrahim RM, Nasir NN, et al. Prevalence and risk factors of sonographically detected non alcoholic fatty liver disease in a screening centre in Klang Valley, Malaysia: An observational cross-sectional study. Porto Biomedical Journal. 2019;4(2).
January 4 2022 | W& P. Mediterranean diet is no. 1 once again [Internet]. Scripps Health. 2022 [cited 2022Jul26]. Available from: https://www.scripps.org/news_items/6276-mediterranean-diet-is-best-diet-once-again
Trichopoulou A, Martínez-González MA, Tong TYN, Forouhi NG, Khandelwal S, Prabhakaran D, et al. Definitions and potential health benefits of the Mediterranean diet: Views from experts around the world. BMC Medicine. 2014;12(1).
Sofi F. Mediterranean diet and non-alcoholic fatty liver disease: New therapeutic option around the corner? World Journal of Gastroenterology. 2014;20(23):7339.