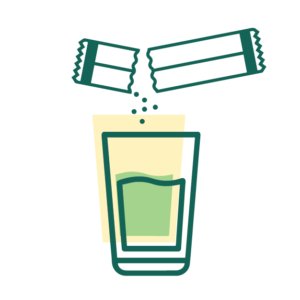 How To Consume
Mix well with room temperature water or slowly pour it directly into the mouth.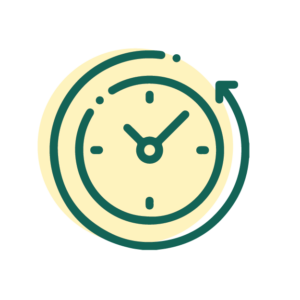 Daily Dose
1 sachet/ day
Before food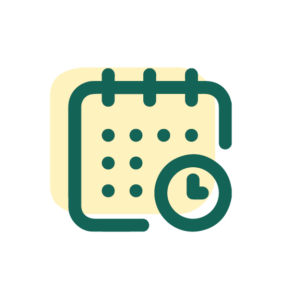 What does the research say?
Improving symptoms of IBS after daily intake of perilla leaf extract for 4 weeks.
All natural and evidence-based approach to help resolve the health problems you are facing
All natural and evidence-based approach to help resolve the health problems you are facing
Problem #1
Irritable bowel syndrome (IBS) symptoms(Cramps, bloating, diarrhea, constipation)
How it happens?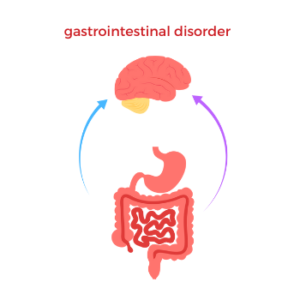 IBS is a functional gastrointestinal disorder related to problems with how your brain and gut work together.
It is most commonly caused by stress or anxiety, food intolerance and severe digestive tract infection.
How We Target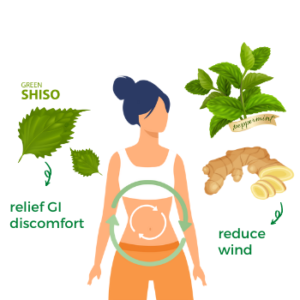 Perilla leaf extract provides prokinetic and antispasmodic effect which helps to relief GI discomfort such as bloating and cramps.
It also helps to promote normal movement of the digestive system to allow intestinal content move along smoothly.
Ginger and peppermint leaf helps to reduce wind and stimulates the movement of food through the digestive system.
Problem #2
How it happens?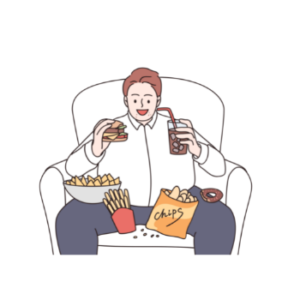 A poor diet high in fat, eating too fast and an underlying gastroesophageal reflux disease (GERD) may cause indigestion.
How We Target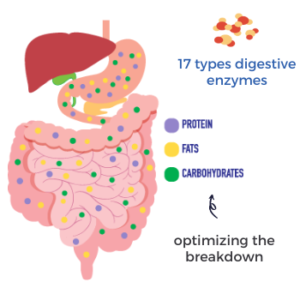 Prokinetic and antispasmodic effect of perilla leaf extract helps to relief indigestion by promoting normal movement of the digestive system.
ShisoG contains 17 types plant sourced digestive enzymes which supports healthy digestion by optimizing the breakdown of carbohydrates, protein and fats in the food consumed.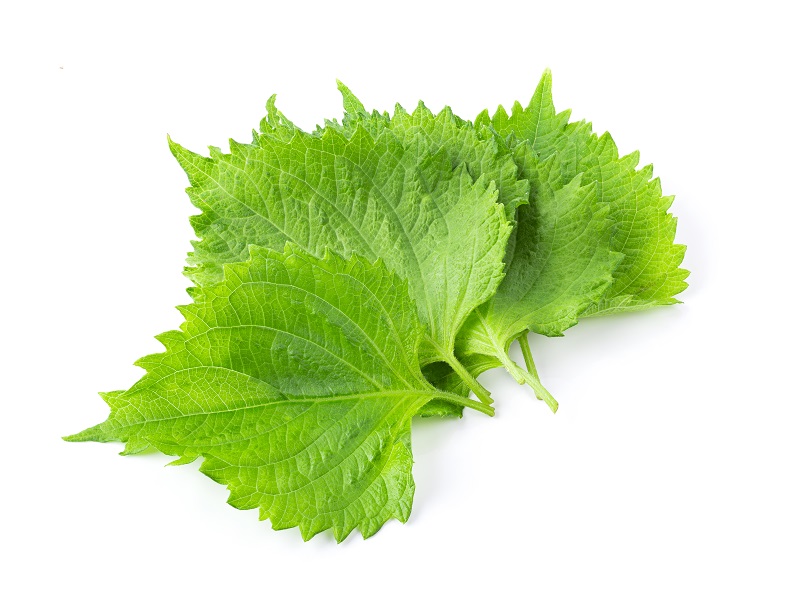 A special formulation that helps improve gut health and reduce gastrointestinal discomfort.
Perilla leaf extract (300mg)
ShisoG uses a unique formulation with perilla leaf extract (Benegut®).
The active component of perilla leaf extract (Vicenin 2 and rosmarinic acid) has been shown to reducing occasional abdominal discomfort and feeling of fullness, alleviating occasional gas and bloating as well as improving daily regularity of gastrointestinal health.
See Full Ingredient List
Nutrition Facts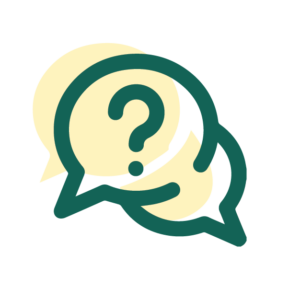 Have Questions?
Chat with our customer support team.
Monday – Friday 8 a.m. to 6 p.m.
Start Chat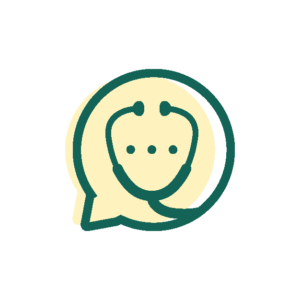 Online Consultation
We offer One-to-One Online Consultations. Wherever you are, you can talk to one of our dietitian or nutritionist online.
Book Now
Listen To Our Customers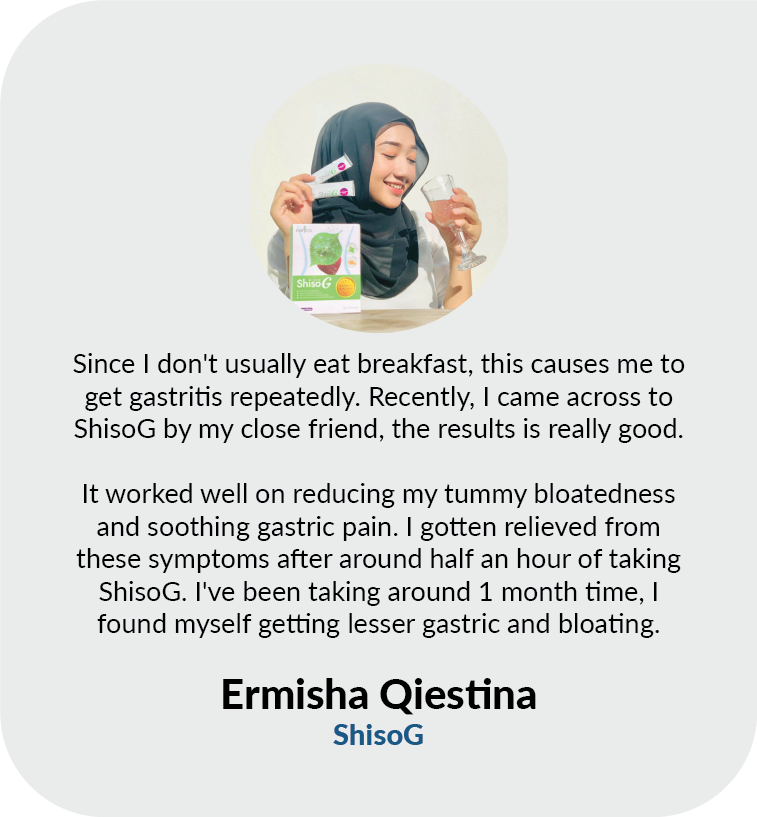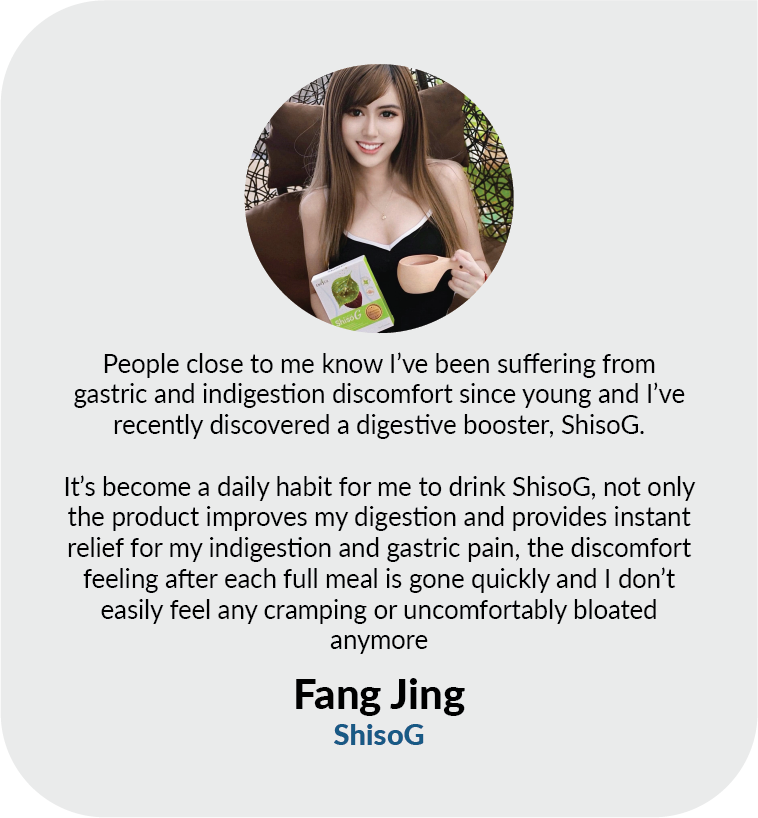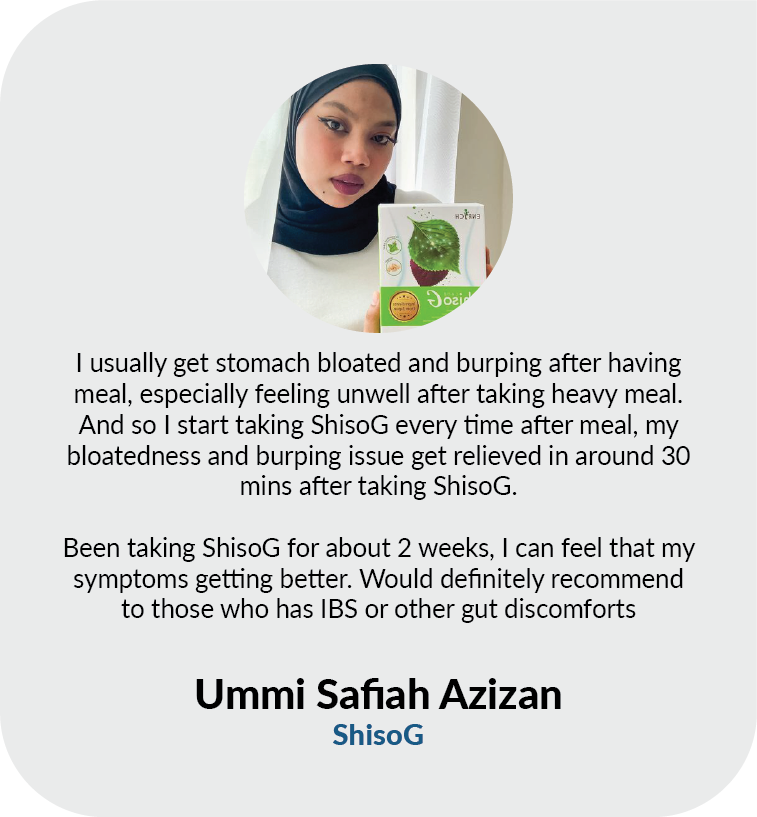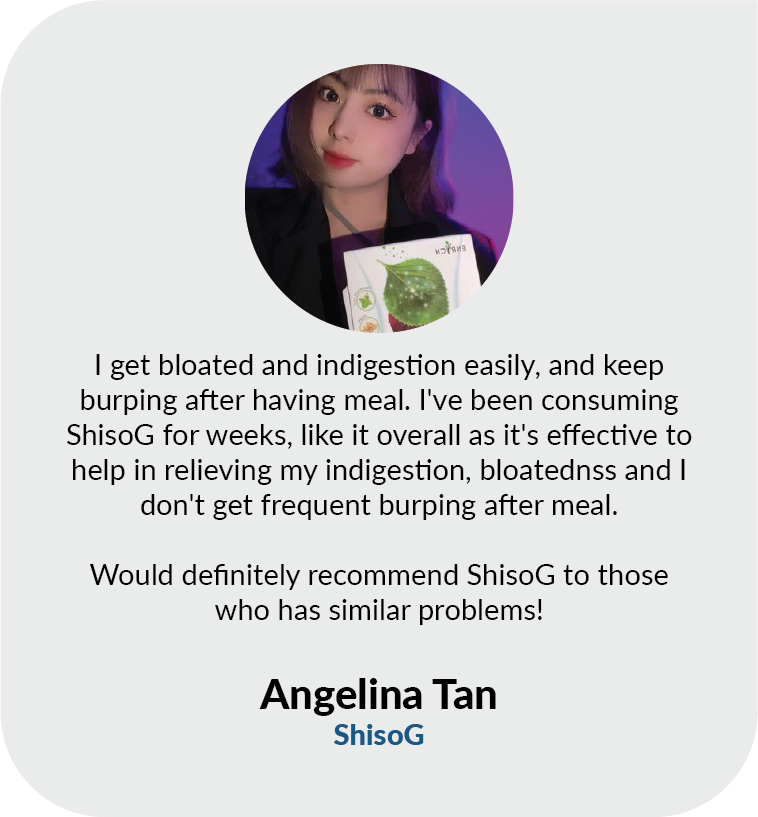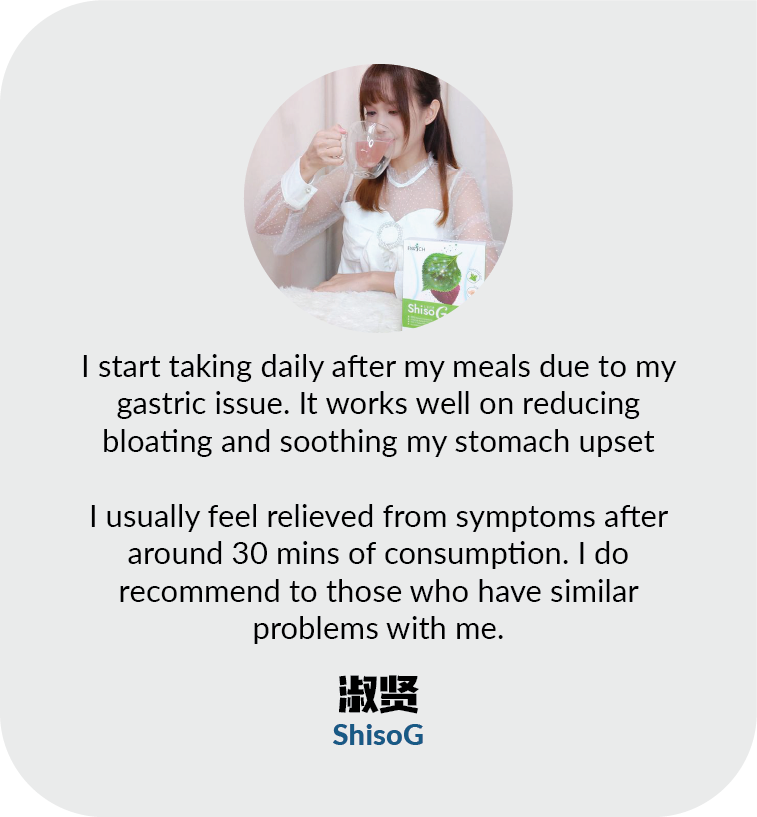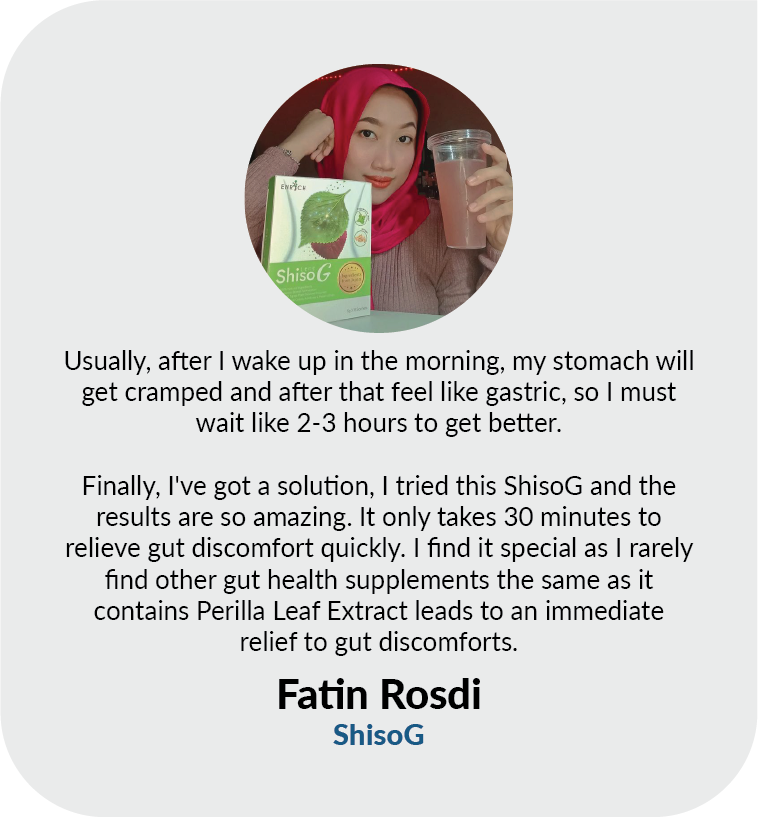 Quality Assurance