What is Turmeric?
Turmeric is a spice that comes from the turmeric plant. It is commonly used in Asian food. You probably know turmeric as the main spice in curry. But the root of turmeric is also used widely to make medicine. It is commonly used in traditional medicine for improving circulation and digestion. It contains a yellow-colored active ingredient called Curcumin possessing strong anti-inflammatory and antioxidant properties. Antioxidants have the potential to prevent heart disease, eye conditions and Alzheimer's while anti-inflammatory properties can help people with arthritis.
Active Component
What Are The Proposed Benefits of Turmeric?
Helps to reduce inflammation

Aids in digestion
Arthritis relief
Skin Health
Clinical Evidence 
Clinical research on Curcumin's effects on human health suggests that it helps in the management of oxidative and inflammatory conditions, metabolic syndrome, arthritis, anxiety, and hyperlipidemia.
Read More
1. Surbhi Rathore et.al. Curcumin: A Review of Its' Effects on Human Health. International Journal of Research and Review. 2017 Oct; 6(10): 92.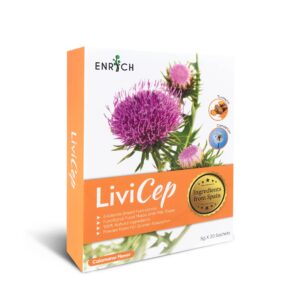 Out of stock