We Malaysians really love indulging in food especially during festive seasons like Hari Raya. We would go house to house and gather with family and friends, where we often indulge in delicious kuih raya, rendang, ketupat etc. Often at times we can't resist a few more extra bites and tend to overindulge in high fat and high sugary food which are mostly lacking in fibre, and thus, affecting our gut health. Therefore, it is important to include fibre into our daily diet, especially during festive seasons.
Why is fibre important to our gut health?
Everyone knows that fibre is important to the gut health. However, according to the National Health and Morbidity Survey 2019, 95% of Malaysians do not eat the recommended daily servings of fruits and vegetables, which are some of the richest source of fibre. (1)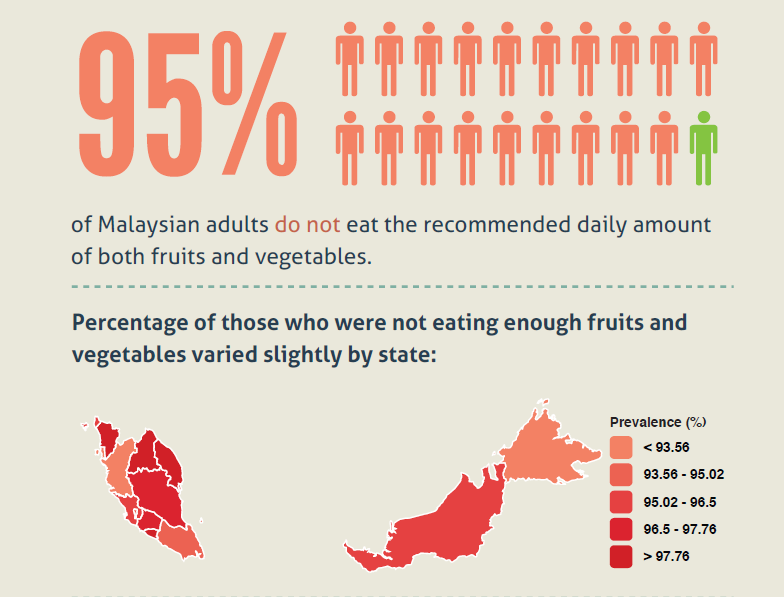 Source: National Health and Morbidity Survey 2019
How is fibre important to the gut health is that it serves as a source of fuel for our gut bacteria. After feeding on fibre or prebiotics, the gut bacteria produce a type of byproduct called Short Chain Fatty Acids (SCFA), which are beneficial to our health. (2,3) Gut bacteria may play an important role in health and the risk of disease development such as heart diseases and diabetes. Various factors such as dietary intake, which is the food we take, affects the type of gut bacteria and the ratio of good to bad bacteria that grows in our digestive system. (3,4) Thus, it is important to maintain the balance by feeding our gut bacteria with fibre. Besides that, fibre can also help promote bowel movement and thus, reducing the risk of constipation.
Tips to increase your fibre intake during festivals
1. Follow the Malaysian Healthy Plate Method
The Malaysian Healthy Plate Method or 'Suku-suku separuh' is a simple way to achieve a balance in our meals and increase our fibre intake:
Fill 1/2 of your plate with fruits and vegetables
1/4 of your plate with healthy carbohydrate sourcessuch as brown rice, noodles, potatoes, and corn
The remaining 1/4 with healthy protein sources such as lean meat, eggs, legumes or tofu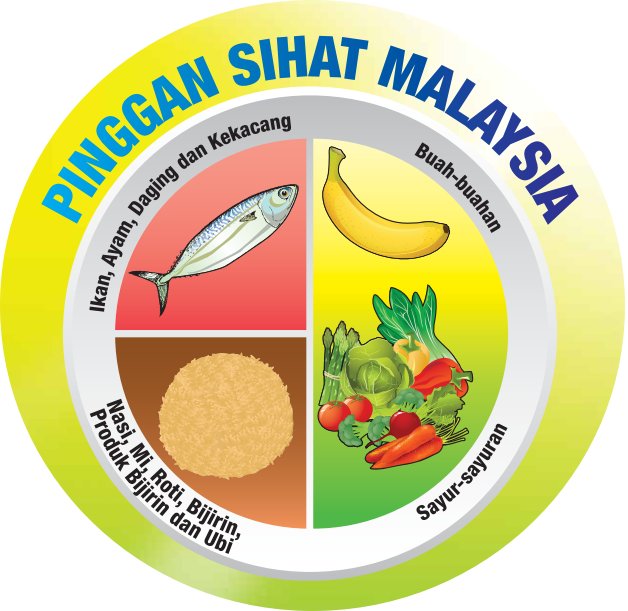 Source: Kementerian Kesihatan Malaysia
2. Replace your white rice with brown rice or other whole grains
Brown rice has a higher fibre content as compared to white rice due to an extra outer layer which is rich in fibre, B vitamins and minerals. White rice is stripped of its outer layer during the refining process.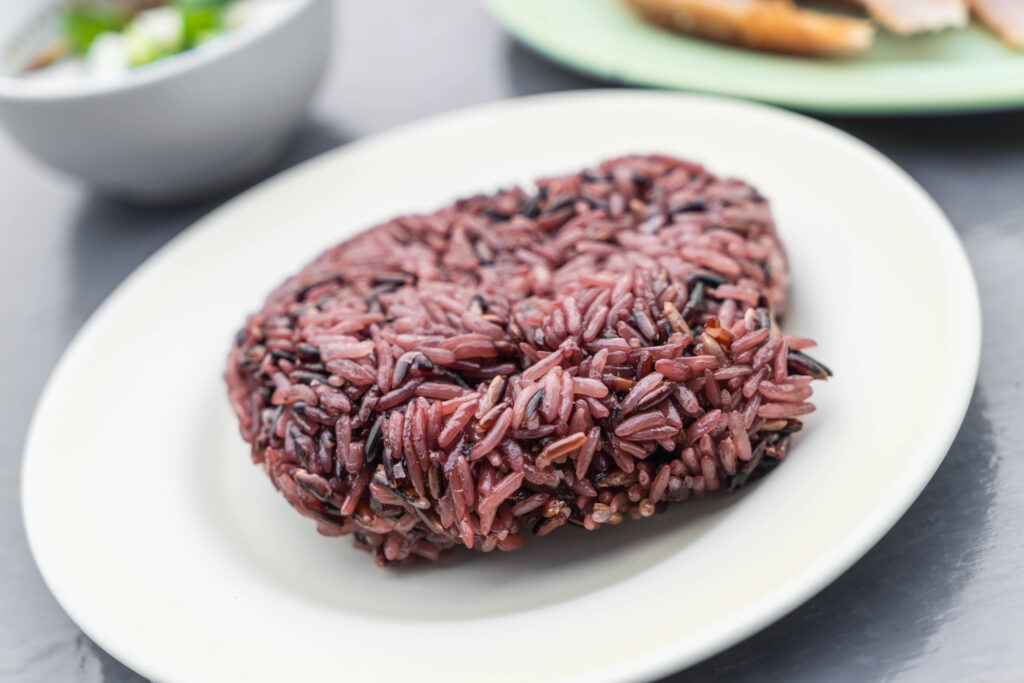 3. Include legumes such as chickpeas and dhal into your daily meals
Legumes are rich in fibre and are also a healthy source of protein.
choley, chole masala or chana an indian food made of chickpeas, tomatoes and cumin served with Laccha Paratha or roti and rice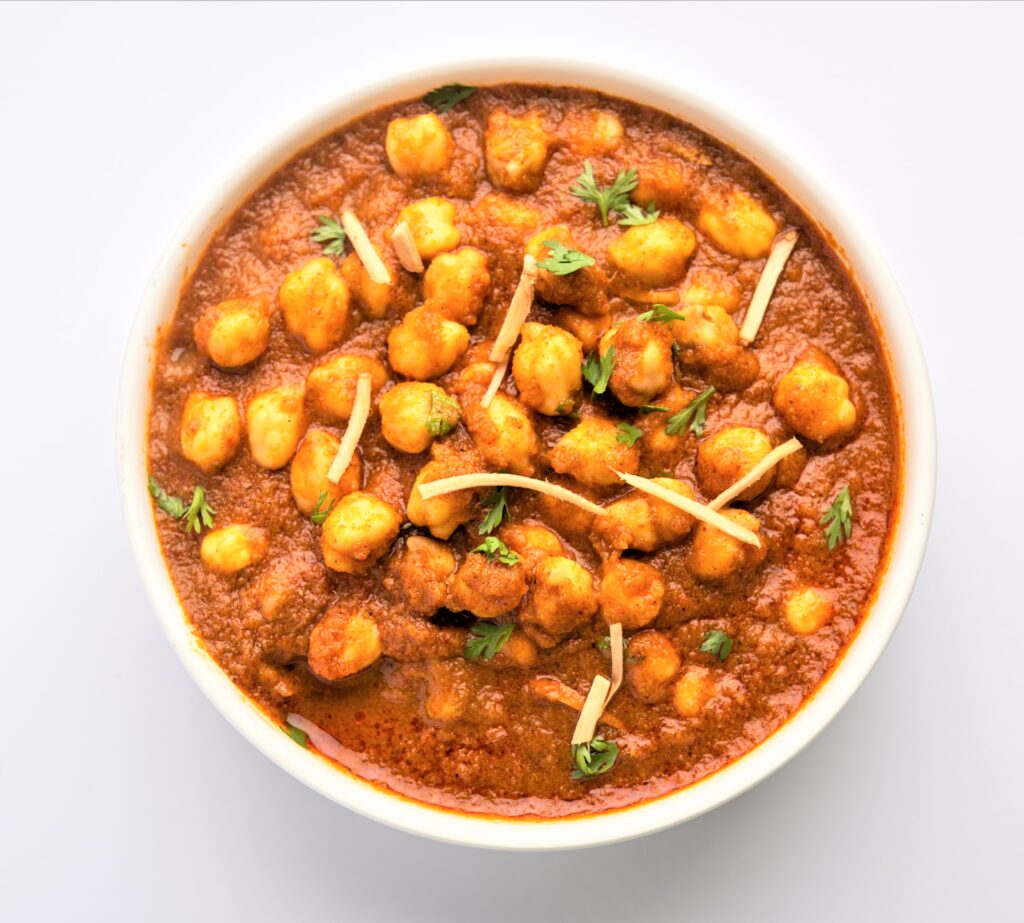 4. Eat fresh fruits as snacks
Eat fruits such as watermelon and bananas as snacks instead of high sugary food as fruits are much higher in fibre and nutrients.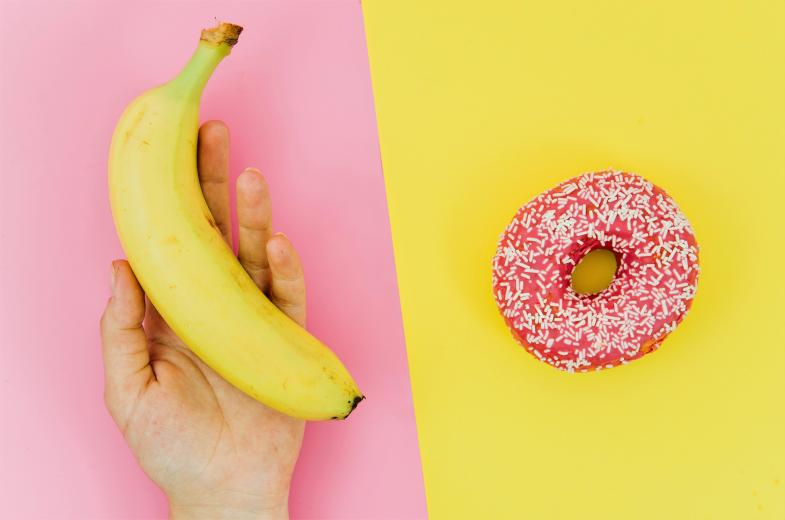 5. Include fibrerich foods in every meal
Make sure you include fibre rich foods into your daily diet especially during the three main meals.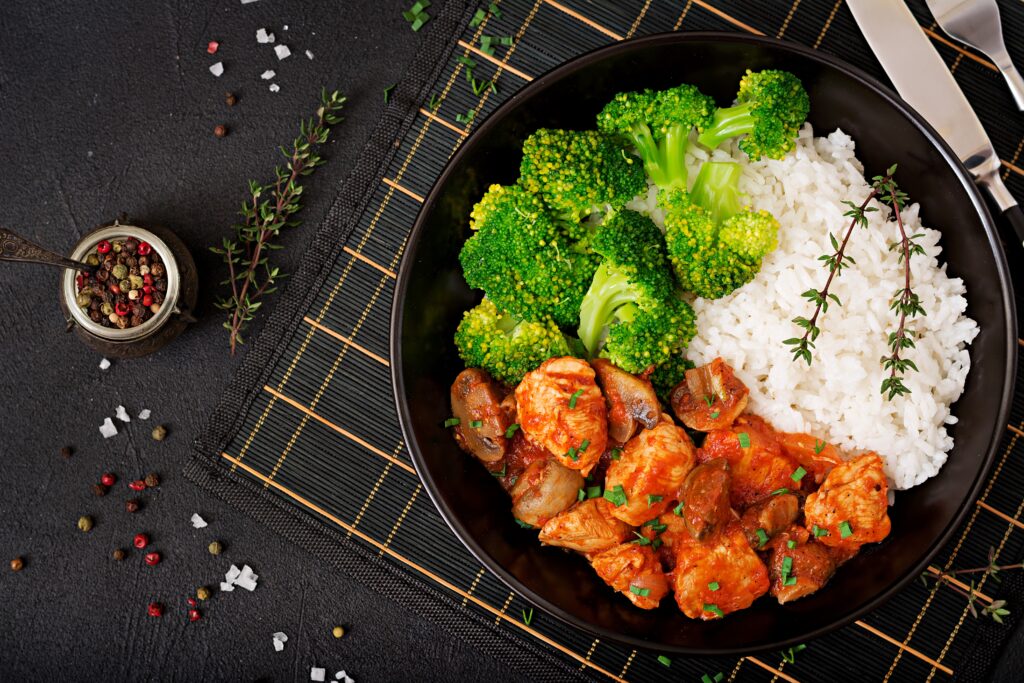 References
1. Institute for Public Health. Non-communicable diseases, healthcare demand, and health literacy; National Health and Morbidity Survey 2019 [internet]. 2020 May 30 [cited 2022Apr 22] Available from: http://iku.moh.gov.my/index.php/nhms/nhms-2019
2. Hills R, Pontefract B, Mishcon H, Black C, Sutton S, Theberge C. Gut Microbiome: Profound Implications for Diet and Disease. Nutrients. 2019;11(7):1613.
3. Palmu J, Salosensaari A, Havulinna A, Cheng S, Inouye M, Jain M et al. Association Between the Gut Microbiota and Blood Pressure in a Population Cohort of 6953 Individuals. Journal of the American Heart Association. 2020;9(15).
4. Zhang Y-J, Li S, Gan R-Y, Zhou T, Xu D-P, Li H-B. Impacts of gut bacteria on human health and diseases. International Journal of Molecular Sciences. 2015;16(12):7493–519.