You might think salad aren't tasty and can't make you full, but what if a salad can be satisfying for both your taste buds and your body? Many of us do not consume enough vegetables so salads are an easy way to improve your daily intake of vegetables and add some variety into your diet to boost your immunity.
These salads recipe are rich in natural minerals and vitamins to enhance immunity and there's a good amount of fiber to keep your digestive system healthy.
1. Turkey Salad with Oranges
This simple 30-minute salad recipe is perfect for a quick lunch. Leftover turkey is tossed with arugula and bell pepper in a honey-Dijon vinaigrette, then topped with fresh orange sections–each bite is a burst of fresh flavors!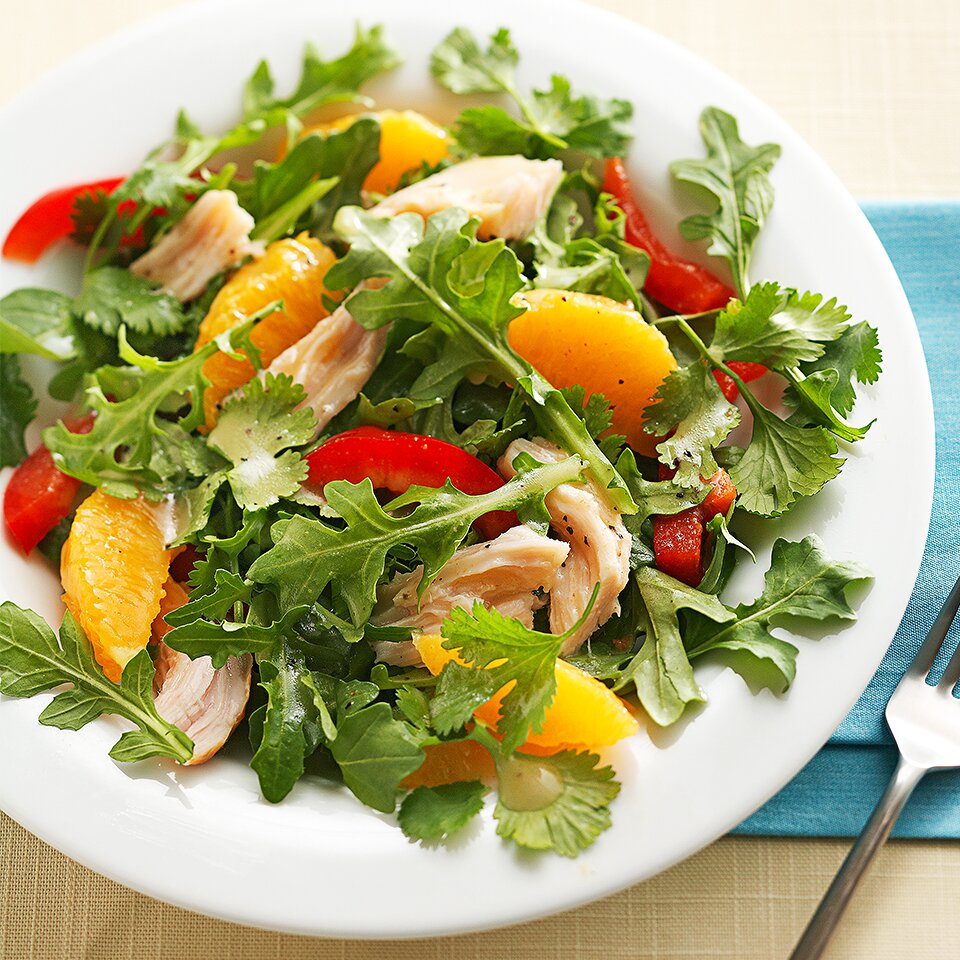 Ingredients
1 (5 ounce) package arugula or baby spinach
12 ounces cooked turkey or chicken, shredded
1 red bell pepper, cut into strips (1 cup)
¼ cup fresh cilantro
3 tablespoons orange juice
2 tablespoons peanut oil or canola oil
1 tablespoon honey
2 teaspoons lemon juice
2 teaspoons Dijon-style mustard
¼ teaspoon ground cumin
¼ teaspoon salt
¼ teaspoon ground pepper
4 oranges, peeled and sectioned
2. Mojito Blueberry & Watermelon Salad
The creator was inspired by the classic mojito cocktail, this festive and healthy fruit salad gets zing from rum, lime and mint. Alcohol lovers can get double amusements with your salad diet!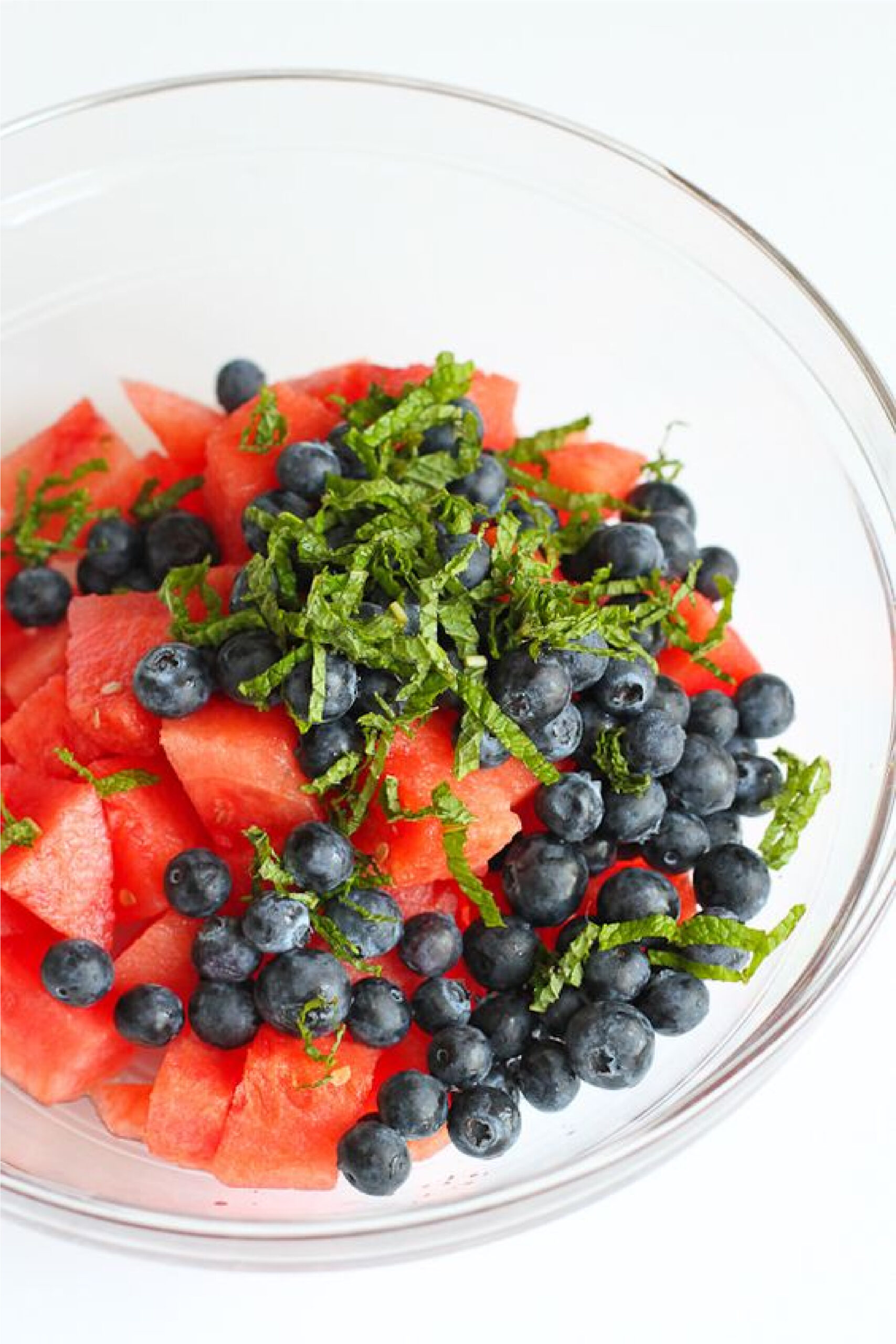 Ingredients
1 tablespoon rum
Zest of 1 lime
1 tablespoon lime juice
⅛ teaspoon salt
¼ teaspoon piment d'Espelette (Optional)
6 cups cubed watermelon
1 cup blueberries
¼ cup chopped mint
Lime wedges
3. Healthy No-Mayo Broccoli Salad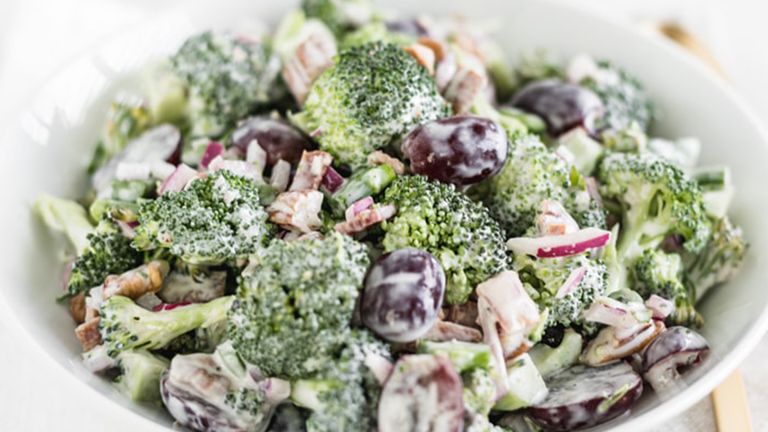 Ingredients
1 small head of broccoli, chopped into bite-sized pieces
⅓ cup red onion, diced
1 cup red grapes, halved
¼ cup raisins or dried cranberries
¼ cup toasted pecans, roughly chopped
2 pieces of cooked bacon, crumbled
½ cup Greek Yogurt Coleslaw Dressing (more or less to taste)
Source from:
1. https://www.eatingwell.com/recipe/269017/turkey-salad-with-oranges/
2. https://www.eatingwell.com/recipe/275479/mojito-blueberry-watermelon-salad/
3. https://www.everydayhealth.com/diet-nutrition/recipes-that-can-help-strengthen-your-immune-system/